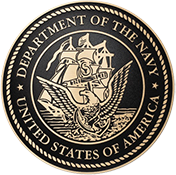 VETERANS OF THE U.S. NAVY -
STAY CONNECTED FOR LIFE!
LARGEST U.S. Navy VETERAN DIRECTORY
767,725 U.S.N. VETERAN MEMBERS
This website is for all those who served in the U.S. Navy and Reserve. Here is where you can reconnect with your former brothers and sisters-in-arms, share in the camaraderie of other Navy Veterans, and preserve a record of your Navy service that will live on for future generations.