An up close and personal interview with U.S. Navy Veteran and Togetherweserved.com Member:



LCDR Andy Hill U.S. Navy (Ret) (1976-2004)

PLEASE DESCRIBE WHO OR WHAT INFLUENCED YOUR DECISION TO JOIN THE NAVY?

The Navy values Honor, Courage, and Commitment and I may have been influenced by a few more values. Tradition. My late grandfather, Andrew Jack Hill, had served in the military, and enlisted in the Army during WWII. He was proud of his service and spoke fondly of his assignment at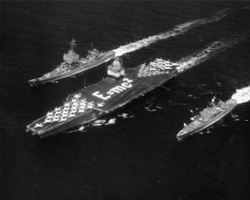 Underway on Nuclear Power

an Ammo Depot when I was very young. So I fondly remembered his adventures and other stories about his service, even after he was gone.

Duty. I grew up in the era of the Cold war, in the enclave of the Union Carbide Corp while working at the Oak Ridge National Laboratory. I knew there were secrets that my father had held to himself in a laboratory machine shop supporting national security programs. He later built his own tool and die business in a machine shop in Chattanooga, Tennessee.

Reward. I had excelled in general education, but I still sought to acquire technical job skills that would help me find an occupation. After I graduated High School with no specific college plans, I was already willing to perform heavy physical work and work closely with others and, in many cases, with limited supervision. Recognizing that one of the most rewarding jobs in our military is that of a young sailor in the Naval Nuclear Propulsion Program, with valuable training and special pays. If I was accepted for this unique program, I could have one of the most fulfilling and challenging career paths available. They sought intelligent, responsible, and motivated people, and I understood the program would accept no less. Since about 45 percent of the Navy's combatants were nuclear-powered, those nuclear surface ship assignments seemed to answer my call for adventure.

Opportunity. I was drawn to serve and saw the Navy's video "Underway on Nuclear Power" and gained understanding that I could be part of a challenging career in Navy. The US Navy had just authorized more surface nuclear ships, and there were more commercial reactors, all were being built and a demand for nuclear propulsion plant operators was high. My high school diploma, some good academic scores, and my own interest in pursuing the challenge that this highly technical field offered, motivated me to apply. The Navy's Nuclear Field (NF) program offered me extensive training as nuclear propulsion plant operator and technician. The standards for selection in the NF program were high and it required hard work with an aptitude in mathematics and science, so I knew NF training would be a challenge for me. I also knew a job would be there in industry. Many others were being competitively screened, selected, and trained by both industry and the military. I saw excellent opportunity if I met the high standards for selection in the Program.

WHETHER YOU WERE IN THE SERVICE FOR SEVERAL YEARS OR AS A CAREER, PLEASE DESCRIBE THE DIRECTION OR PATH YOU TOOK. WHAT WAS YOUR REASON FOR LEAVING?

Yes, I went to Boot Camp, and like many others, I began as Machinist's Mate (MM) at Navy schools then a short assignment serving in the Fast Attack Sub-tender (AS) in Charleston, SC for duty. While in the training phases, my enlisted career led me to more opportunities. Duty for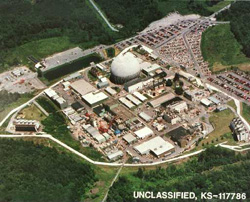 Training is a Way of Life in the Navy

nuclear-trained, enlisted personnel must complete 1 year of formal training with a six-month academic classroom course at NNPS and a six-month operational hands-on course at one of the NPTUs. As a nuclear trainee, and then as a nuclear Machinist Mate, I excelled in the top-half of my class at Nuclear Power School and then qualified quickly as a Nuclear-Power Plant Operator (Mechanical). I was qualified for duty in connection with supervision, operation, and maintenance of naval nuclear propulsion plants. Thereafter, for officer and enlisted assignments, statements were made in every permanent change of station orders to certify my suitability for this duty.

Operational experience. During my enlisted nuclear-trained operator assignments, I held a Navy Enlisted Classification code (NEC) for a surface ship nuclear propulsion plant mechanical operator (3385), then as my experience grew during my first sea tour, I attained a supervisory NEC (3395).

My first orders on a qualified nuclear assignment was to a nuclear prototype Staff Instructor billet, during that period I made the cut for an advancement in rate to Machinist's Mate Second-class (E-5), then to follow next, was my first operational ship assignment to a nuclear-powered aircraft carrier (CVN on the East Coast) as a Reactor Mechanic on the latest equipment (like the A4W reactor plant) and like every Machinist's Mate, I completed the top watch (Chief Reactor Watch) qualification; although I was told that mine was exceptional in that I did it in less than 14 months before I accepted another advancement in rate (E-6). Ambitiously, I then qualified as the Propulsion Plant Watch Supervisor (PPWS) (normally, most do that as a senior E-6 or CPO during a second sea sea tour). I was also one of the first on board to qualify topside for the new Enlisted Surface Warfare Specialist (ESWS), while deployed for two Med Cruises and the the first complex overhaul of the Nimitz class ships. It came as no surprise when I found out I had been selected for CPO, quite early in my Navy career.

So as my sea duty was complete, I was selected for Instructor Duty and it was shore duty, qualify as Nuclear Power School Section Advisor and Instructor. I enjoyed working with our newest Sailors, had some college work behind me, and found lots of opportunity to volunteer with the community while I considered my future career options potentially to exit the Service, to seek promotion to Master Chief Petty Officer, or alternatively to serve as a Navy Officer in nuclear power as a Chief Warrant Officer (CWO) (Designator 740X) without a command opportunity. But based on my familiarity with shipboard Limited Duty Officer (LDO) assignments, and with the skills I acquired from enlisted service, I would strongly consider selection to serve as a Navy Officer and temporary appointment in Limited Duty (as a Navy line officer, eligible for Command) in the nuclear power specialty (Designator 640X).

Officer selection and training. I applied and was selected for both LDO and CWO programs in my first attempt - and having background experience with ten years of enlisted service, I accepted the selection as a LDO, and a Navy Officer with a temporary commission appointed in the grade of Ensign.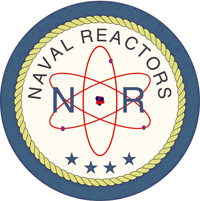 As the Chief of Naval Operations and his staff directs, the Chief of Naval Personnel and the Bureau of Naval Personnel Offices must only consider those qualified for assignment within the Naval Nuclear Propulsion Program (NNPP), each LDO and CWO candidate must be designated as nuclear-trained (enlisted) at time of appointment and nominated by CHNAVPERS to have been successfully screened by OPNAV (N00N). I was ordered to and interviewed at the Naval Reactors (NR) Headquarters and found suitable for duty by the Department of Energy and Department of the Navy staff to be one of the few they entrust to meet the "cradle to grave" responsibility for all of the shipboard nuclear power plants, shore-based prototypes, and nuclear propulsion support facilities for the U.S. Navy under the director, ADM McKee, and having been personally interviewed by the Admiral himself and found suitable for selection to special duty billets in Headquarters staff, or Field Office Headquarters Representative, or an Operational shipboard assignment as a nuclear-trained LDO.

My later selection as an Officer in nuclear duty assignments. As one of those chosen for the special duty, I chose assignment as an Officer for operational shipboard assignments in the Nuclear Propulsion Program. Now this was the real opportunity that increased my responsibilities, and challenges as an Officer Technical Manager, noting that subsequent promotions could afford eligibility for promotion until statutory retirement with at least 20 years of total service. Since I was now a nuclear-trained LDO that was assigned a nuclear AQD (KD4) by OPNAV (N00N) and eligible to serve in those billets.

Nuclear engineering, more sea duty and opportunity. Following my Officer Commissioning, and now a temporary LDO (Designator 6402). Navy Mustang, it was my second opportunity to be part of the elite team of nuclear-trained engineers and operations with specialists within the Surface Warfare community. My commissioned 1st officer assignment was West Coast nuclear CVN with extensive sea duty experience in the propulsion plant; I steamed to and from NorPac, WestPac, and World Cruises.I had the opportunity, so I qualified as OOD (U) (AQD LB2) and SWO topside (AQD LA9). I met family needs and completed College degree during a meaningful Shore Duty tour in Nuclear Field A School while I became a permanent Nuclear Power Officer (Designator 6400). Then I went back to sea in a Nuclear Repair billet,

a RADCON assignment, and stood watch as OOD(U) and CDO and fleeted-up for a short tour as Repair Officer. The Tender took a decommissioning cruise to EastPac, Panama Canal Transit and sailed the Caribbean. I was later screened as an Officer assigned to the Aviation TYCOM Assistant Chief of Staff for Nuclear Propulsion (N9) and Mobile Training Team in San Diego, as the Aviation Force Radiological Controls Officer. Promoted to LCDR. I felt that more sea duty as Type Commander Staff Tour with a Mobile Training Team, then with more sea duty in another CVN as the Reactor Maintenance Officer and Ship's Maintenance Officer. I would be supporting shipboard operations on the Drill Team for ORSE and FEP when on-station as both PPWO and EOOW.

Transition to my Civilian career and last tour. I saw that my family matters were pressing and they required more of my time, so this arduous sea duty was no longer my priority. I accepted a shore duty assignment as a Ship Repair Officer for subs, and focus to take time to build my sailors careers and equip their shops, and networked for my next career, not just a Navy retirement. It was a good transition for me.My career spanned 27-years of service as both officer and enlisted across 11 pay-grades. Following a voluntary retirement, I found exciting work within the Department of Defense supporting the design and development of mission critical software capabilities and components for integration into war fighting mission systems used to support and protect our Sailors, Airmen, Soldiers, and Marines that defend our Nation.

IF YOU PARTICIPATED IN ANY MILITARY OPERATIONS, INCLUDING COMBAT, HUMANITARIAN AND PEACEKEEPING OPERATIONS, PLEASE DESCRIBE THOSE WHICH WERE THE MOST SIGNIFICANT TO YOU AND, IF LIFE-CHANGING, IN WHAT WAY.

Shipboard Fire. It was a particularly dark night with thin clouds above, no visible horizon, heavy haze at lower altitude and thunderstorms moving toward USS Nimitz produced problems for aircrew in the landing cycle. Suddenly, the landing signal officer shouted, Power! Power! as it dropped too low while landing. The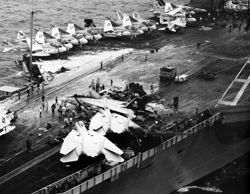 Tested Skills in both Fire and Combat

Prowler hit the ship and its impact sheared off the top of the aircraft. The EA-6B slammed into three Corsairs spotted forward and then hurtled into a nearby Tomcat, pushing it into two adjacent F-14As. The EA-6B exploded near aircraft loaded with live ordnance, killing the crew and sending a 'fireball' rolling across the flight deck and cooking off 20 mm ammunition, which spewed fragments into the men on deck. Sailors bravely plied hoses onto the inferno as CO ordered left 30 rudder and brought the ship about 90 to come out of the wind, forcing smoke away from the hose teams.

A secondary explosion erupted near catapult No. 2, probably caused by an AIM-7 Sparrow air-to-air missile. The fire blazed into the mid watch and at one point caused the ship to lose steerage-way, though her crew regained control of Nimitz, battling the flames. The fire fouled the flight deck and forced about a dozen aircraft aloft to emergency divert ashore to Charleston, S.C., before they ran out of fuel. Helos searched throughout the night for survivors, although they only recovered some aircraft wreckage, at least one that landed on Nimitz's fantail at the edge of the wind envelope during the height of the fire, a dangerous maneuver which observers said could not be done under the circumstances until sailors persevered to aid their shipmates.

There was some combat risk when both carrier's Nimitz and Forrestal conducted an open ocean missile exercise in the Gulf of Sidra. The Newspapers across the nation proudly carried the headlines: U.S. 2 Libya 0, as two F-14A crews, (VF-41), shot down a pair of Libyan Sukhoi Su-22 Fitters. The Libyans threatened Nimitz during a tense encounter in the Gulf of Sidra, and the Tomcat crews splashed them with AIM-9L Sidewinder air-to-air missiles.

Later, Iran and the Persian Gulf combat periods: Earnest Will Operations, Continued Iranian and Iraqi attacks on shipping in the Persian Gulf, were becoming so frequent that the Kuwaitis requested U.S. assistance, designed to maintain freedom of navigation within that body of water, was initiated. At the outset, 11 Kuwaiti tankers were re-flagged, the Middle East Force escorting the first ships through the Strait of Hormuz into the Persian Gulf to Kuwait, and then returning outbound, beginning on 22 July 1987. By the time the operation ended on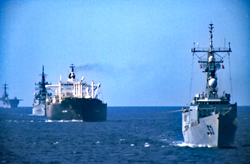 16 August 1990, 490 missions involving 649 merchant ships were completed. The Enterprise, involved in Earnest Will. While steaming 55 miles northeast of Qatar on 14 April 1988, however, lookouts on board guided missile frigate Samuel B. Roberts (FFG-58) spotted three mines ahead. Going to general quarters, the ship soon struck a fourth mine that exploded and blew a 21-foot hole in her port side near frame 276, injuring ten sailors, and inflicting considerable damage to the hull, deck house and foundation structures, essentially breaking the ship's back. Herculean damage control efforts by the crew, however, saved the ship. Over the next ten days, Coalition mine countermeasures vessels located eight additional mines, examination of which left little doubt as to their Iranian origins.

Enterprise became the Anti-air Warfare Commander for Operation Praying Mantis, the measured response adopted by the U.S., aimed at attacking Sassan, as well as two other Iranian oil platforms, Sirri and Raksh. President Reagan and Admiral William J. Crowe, Jr., Chairman, JCS, issued rules of engagement, that allowed the Americans to defend themselves. The Saam-class frigate Sabalan, notorious for her v'icious' attacks against unarmed merchant ships in the Persian Gulf, in which she had made it a point to fire at crew's quarters. When the fighting erupted, Sabalan, one of the original targets, was underway, but being apparently warned by radio, came about, fleeing at high speed into Bandar Abbas, hiding by anchoring between a pair of tankers. At 1700, however, the Iranians committed their naval reserve, Sabalan clearing Bandar Abbas. As she did so, Sabalan was spotted by several A-6Es from VA-95 and fired three SAMs at the Intruders, their crews deftly avoiding the missiles. The aircrews responded by dropping a 500 lb Mk 82 LGB down the frigate's stack, which detonated with devastating force in her engineering spaces, stopping Sabalan dead in the water.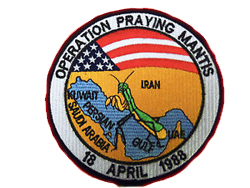 Although Rear Admiral Less requested permission to finish off Sabalan, Admiral Crowe and Secretary of Defense Frank Carlucci, monitoring the operation from the Pentagon War Room, ended the battle, Admiral Crowe saying to the Secretary: We've shed enough blood today. On 21 April 1988, CNO Admiral C.A.H. Trost, referred to the sailors and marines who participated in Praying Mantis, saying in part, "Your actions have sent a clear message of resolve to those nations that may choose to challenge the right of free navigation of international waters".

Combat with Iraq: In 1998 the United States Central Command launched Operation Desert Thunder I, a large-scale deployment to the Middle East to pressure the government of Iraq and to bolster the United Nations' negotiating position that included the planned continual availability of two aircraft carriers. On 18 January 1998, U.S. aircraft carriers George Washington (CVN-73) and Nimitz (CVN-68) and British aircraft carrier HMS Invincible (R.05) operated in the area.

Operation Southern Watch. USS John C. Stennis (CVN-74). On 12 March 1998, USS John C. Stennis strike group executed five rotations to the Persian Gulf to support Operation Southern Watch (OSW), as well as making port visits to Jebel Ali, United Arab Emirates (UAE), and Bahrain. In 2000, the Stennis Carrier Strike Group again executed five rotations in support of Operation Southern Watch (OSW) with the U.S. Fifth Fleet. Carrier Air Wing Nine (CVW-9), flew more than 10,000 sorties in several regions of the world, including over Iraq in support of Operation Southern Watch. This was recognized by Hostile Fire Pay, a Navy Unit Commendation (NUC) and two awards of the AFEM.

It was 26 February 1998, when the Stennis Battle Group with Commander Carrier Group Seven (ComCarGru7) embarked aboard the aircraft carrier USS John C. Stennis (CVN-74) which was making her maiden deployment. The task group consisted of the carrier Stennis; Carrier Air Wing Seven (CVW-7); the guided-missile cruiser San Jacinto; the guided-missile destroyers Laboon and Cole; the destroyer Caron; the nuclear-powered attack submarines Minneapolis-St. Paul and Providence; and the fast combat support ship Bridge. The carrier Stennis transited the Suez Canal on 7 March 1988 and arriving in the Persian Gulf on 11 March 1998. The ship traveled 8020 nm in 274 hours, an average speed of 29.4 knots (54.4 km/h; 33.8 mph) to relieve USS George Washington in conducting Operation Southern Watch missions. USS John C. Stennis relieved George Washington in the Arabian Gulf on 12 March 1998. The USS John C. Stennis along with her strike group executed five rotations to the Persian Gulf to support Operation Southern Watch (OSW), as well as making port visits to Jebel Ali, United Arab Emirates (UAE), and Bahrain as outlined below. I was flown out to the Persian Gulf and reported for duty during Operation Southern Watch (OSW) during the second rotation. 2nd: 16 April to 7 May 1998 Persian Gulf Operation Southern Watch (OSW) U.S. Fifth Fleet Jebel Ali, UAE 22 to 26 May 1998 3rd: 23 April to 26 April 1998 Persian Gulf Operation Southern Watch (OSW) U.S. Fifth Fleet Bahrain 7 May to 12 May 1998 4th: 26 May to 10 July 1998 Persian Gulf Operation Southern Watch (OSW) U.S. Fifth Fleet Bahrain 10 to 15 July 1998 5th: 15 to 19 July 1998 Persian Gulf Operation Southern Watch (OSW) U.S. Fifth Fleet. The Stennis supported several rotations to Gulf to deny fight and prevent Iraqi hostility during the cruise before Stennis departed the Persian Gulf on 19 July 1998 for her new home port of Naval Air Station North Island, in San Diego, California, arriving on 26 August 1998.

Operation Southern Watch. During the 2000 WESTPAC Deployment., the Stennis Carrier Strike Group entered the U.S. Fifth Fleet's area of responsibility (AOR) on 26 February 2000 and, led by the cruiser Port Royal, subsequently transited the Straits of Hormuz between 27-28 February 2000, entering the Persian Gulf. While in the Persian Gulf, Stennis, along with the other nine ships in its battle group, also enforced UN trade sanctions against Iraq. The F/A-18C Hornets flying from USS John C. Stennis CVN-74 pounded Iraqi air defense targets in the southern no-fly zone on 6 April 2000, flying the raid in response to antiaircraft fire. The Stennis supported several rotations to Gulf to deny fight and prevent Iraqi hostility during the cruise. Led by the destroyer Russell, the Stennis Carrier Strike Group exited the Strait of Hormuz between 22 to 23 May 2000.


OF ALL YOUR DUTY STATIONS OR ASSIGNMENTS, WHICH ONE DO YOU HAVE FONDEST MEMORIES OF AND WHY? WHICH ONE WAS YOUR LEAST FAVORITE?

The exhilaration or frustration was whether I was able to do a good job for the Navy and to meet my own goals and commitments, and still have a balance with my own personal life. My assignments and their stated purpose in the national military strategy was always important to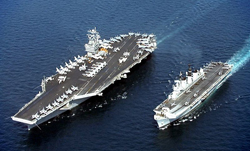 Stennis Southern Watch

me. I would not say any were all bad or all good. It never was easy, but frequently I would lose a lot of sleep to get it to work.

11/1999-5/2000, BAHRAIN, 5th FLEET WESTPAC, IO, North Arabian Sea, Deployment Southern Watch (2000) USS John C. Stennis

4/1998-7/1998, AUSTRALIA, 5th Fleet, Persian Gulf Combat Zone, World Cruise Deployment ,Southern Watch (Persian Gulf) (1998) USS John C. Stennis

2/1998-3/1998, PANAMA, Canal Transit, LEDET Carribean OPS, USS California Deployment, FASOTRAGRUPAC NPMTT

6/1997-7/1997, CANADA, Third Fleet USS Arkansas, Embarked Staff Deployment, FASOTRAGRUPAC NPMTT

2/1996-3/1996, JAPAN, Seventh Fleet, USS NIMITZ Embarked Staff Deployment Afloat Training Group, PAC NPMTT

11/1993-10/1995, PANAMA, 2nd Fleet Canal Transit and Decommissioning Deployment, USS SAMUEL GOMPERS

9/1989-3/1990, BRAZIL, 3rd, 7th, 5th, and 2nd Fleet World Cruise Deployment, USS ENTERPRISE

1/1988-6/1988, KENYA, 5th Fleet, Operation Praying Mantis Deployment Persian Gulf (1987), USS Enterprise/ Battle Group Foxtrot

9/1987-12/1987, CANADA 3rd Fleet NORPAC Deployment, USS ENTERPRISE

11/1982-5/1983, LEBANON, 6th Fleet Multi-National Force Deployment, USS NIMITZ

4/1981-11/1981, LIBYAN ARAB JAMAHIRIYA, 6th Fleet Crossing the Libyan Line of Death Deployment, USS NIMITZ

3/1977-6/1977, UNITED STATES, 2nd Fleet, COMSUBLANT, Charleston, SC Deployment, USS ORION.

FROM YOUR ENTIRE SERVICE, INCLUDING COMBAT, DESCRIBE THE PERSONAL MEMORIES WHICH HAVE IMPACTED YOU MOST?

There were fantastic moments on watch as an Engineer (CRW, PPWS, PPWO, EOOW) and Officer of the Deck Underway. There was the actual ceremony of pinning on my Anchors as a Chief. A balance of those events would be recalled in profile with detail.

But in the course of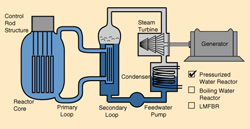 Standing Watch on America's Freedom

what someone else could find enjoyable, there is an adaptation for what I'll call the "Snipe's Lament for the Nukes Who Sail Below."

Now each of us from time to time has gazed upon the sea
and watched those mighty warships underway to keep this country free.
And most of us have read a book or heard a lusty tale,
about those who sailed these ships through lightning, wind and hail.

But there's a place within each ship that told legend's failed to teach.
It's down below the water-line where it takes a living toll
- - a heavy metal living hell, that nuke sailors call the "Hole."
It houses engines that run with steam and makes the shafts go round.
A place of steam, noise, and heat that beats your spirits down.
Where water boils without hellish fire on its blood of angry steam,
and reactors hide in rooms of lead, only nightmares in a dream.

Whose threat from the blistering fuel, is like a living doubt,
that if their contents should ever escape, they'll surely snuff you out.
Where turbines scream like tortured souls, alone and lost in Hell,
are ordered from those enclosed, they're ready to answer every bell.
Those who keep the boilers fed and make those engines run,
are strangers to the light and rarely see the sun.
They have no time for man or God, no tolerance for fear,
their aspect pays no living thing a tribute of a tear.
For there's not much that man can do that these men haven't done,
beneath the decks, deep in the hole, to make the engines run.

And every hour of every day they keep their watch in Hell,
for if the boilers ever fail, their ship's a useless shell.
When ships converge to have a war upon an angry sea,
the men below just grimly smile at what their fate will be.
They're locked below like men fore-doomed, who hear no battle cry,
it's well assumed that if they're hit, those below will die.
For every day's a war down there, and when gauges all read red,
two thousand pounds of pressurized fluid will kill you mighty dead.
So if you ever write their songs or try to tell their tale,
the very words would make you hear their klaxon's wail.
And people as a general rule don't hear of these men of steel,
so little heard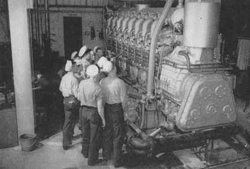 about this place that sailors call the "Hole."
But I can sing about this place and try to make you see,
the hardened life of those down there, 'cause one of them is me.
I've seen these sweat-soaked heroes fight in super-heated air,
to keep their ship alive and right, though no one knows they're there.
And thus they'll fight for ages on, 'til warships sail no more,
amid the reactor's mighty heat and the turbine's hellish roar.
So when you see a ship without smoke to meet a war-like foe,
remember faintly if you can, "The Nukes Who Sail Below."


WHAT ACHIEVEMENT(S) ARE YOU MOST PROUD OF FROM YOUR MILITARY CAREER? IF YOU RECEIVED ANY MEDALS, AWARDS, FORMAL PRESENTATIONS OR QUALIFICATION BADGES FOR SIGNIFICANT ACHIEVEMENT OR VALOR, PLEASE DESCRIBE HOW THESE WERE EARNED.

Two memorable quotes can bookend my feelings.

The first was made long ago when John Paul Jones said "Sign on young man, and sail with me. The stature of our homeland is no more than the measure of ourselves. Our job is to keep her free. Our will is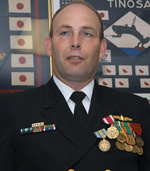 My Watch is Relieved for the Last Time

to keep the torch of freedom burning for all. To this solemn purpose we call on the young, the brave, the strong, and the free. Heed my call, Come to the sea. Come Sail with me."

The second was during my lifetime, when President John F. Kennedy said "I can imagine no more rewarding a career. And any man who may be asked in this century what he did to make his life worthwhile, I think can respond with a good deal of pride and satisfaction: 'I served in the United States Navy."

I could state with a pride, that one of the most rewarding jobs in the military is that of a sailor in the Naval Nuclear Propulsion Program. To become a leader for those sailors, is by far, truly rewarding. Most of the personal awards I earned were given at end-of-tour, since it was rare to be stand-out performer in a class of outstanding performers. I was personally decorated by Navy Fleet Commanders and the Chain of Command for technical merit and leadership on eight separate occasions.

The cadre of naval nuclear propulsion plant operators are carefully screened, selected, and trained, and the standards for selection are high. Academically, it required a high school diploma for enlistment or college degree for commissioning with good academic scores, and at least an above average interest to meet the challenges of a highly technical field and the capacity and motivation to work hard. The training within the Program is respected worldwide; in fact, the quality of this training is recognized to such an extent that many colleges give credit, and may add up to an equivalent of two years college for program training and Navy leadership experience.

As one of those accepted into this unique Program, I faced one of the most fulfilling and challenging career paths available. I gained engineering experience and technical expertise in operating, maintaining, and repairing equipment; component and system performance testing; standing watches to monitor propulsion plant performance; and eventually supervising and instructing junior personnel in propulsion plant operations. I worked with many who were equally intelligent, responsible, and motivated, and the expectations of the positions I filled were very demanding. For this program, to be accepted by those with integrity in meeting the standards is very rewarding, it did make my life worthwhile.

I am the American Sailor who heeded my Nation's call. I sailed with those who measured themselves by the stature of the Homeland. To defend our nation, I served on the tip of the spear, on watch in the Cold War, Operations Earnest Will, Desert Shield, Desert Storm, and Enduring Freedom. I was there when the Pentagon was attacked. I was there when both USS Stark and USS Cole were attacked. I was there when the USS Samuel B. Roberts was saved in the mine infested waters of the Persian Gulf. I wept when my shipmates died on the USS Iowa and USS White Plains. As as many others would agree, I can respond with a great deal of pride and satisfaction, I served in the United States Navy.

OF ALL THE MEDALS, AWARDS, FORMAL PRESENTATIONS AND QUALIFICATION BADGES YOU RECEIVED, OR ANY OTHER MEMORABILIA, PLEASE DESCRIBE THOSE WHICH ARE THE MOST MEANINGFUL TO YOU AND WHY?


A Few Reflections that Value Service and Personal Sacrifice

My nuclear pipeline training, the instructor, shipboard personal qualifications, watch qualifications, and Surface Warfare Qualifications (as both Enlisted "ESWS"and Officer "SWO") were all hard-earned.

To acknowledge their meaning, I am truly grateful for my peers and leaders, specifically those worthy shipmates who took the time to train me or help me to succeed; the experiences they shared with me along with my own hands-on experience were the most meaningful since learning from others is far more rewarding than any lesson one could gain from a lecture, book, or media.

The Warfare Qualification programs are important within our profession and meaningful to any who seek those recognizable accomplishments. To me, it's equally true since they were completed under some of the most adverse conditions imaginable (I had little time to spare as a shipboard nuclear-trained operator and engineer, both in port and at sea), this made them seem worth even more than the gold and silver "noble" metals from which they were made.

WHICH INDIVIDUAL(S) FROM YOUR TIME IN THE MILITARY STAND OUT AS HAVING THE MOST POSITIVE IMPACT ON YOU AND WHY?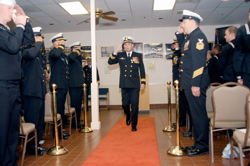 You are never alone, someone always has your back.

I was very fortunate to serve under some great leaders. Specifically, while no one person stands out since there were so many who gave so much. In general, the camaraderie in Chief's Mess and the among my fellow Mustangs in the Wardroom.

CAN YOU RECOUNT A PARTICULAR INCIDENT FROM YOUR SERVICE WHICH MAY OR MAY NOT HAVE BEEN FUNNY AT THE TIME, BUT STILL MAKES YOU LAUGH?

There are a lot of these. I remember one tense moment on the Bridge during an INSURV, the intensity was interrupted by a novice QM who after being ordered by the BMOW to sound fog signals with no steam available from the Boilers following a loss of feed casualty, produces a bicycle pump with an air horn attached to the hose, and then commenced the sounding signals from INSIDE the bridge; the deafening noise that ensued produced a uproar of laughter from the bridge team. We all needed that and got back to it, amused for hours by this slapstick comedy.

WHAT PROFESSION DID YOU FOLLOW AFTER YOUR MILITARY SERVICE AND WHAT ARE YOU DOING NOW? IF YOU ARE CURRENTLY SERVING, WHAT IS YOUR PRESENT OCCUPATIONAL SPECIALTY?

As a nuclear-power LDO, I was an Officer technical manager, a technical leader in each of my assignments, and part of the unique cadre of Naval officers who are highly-skilled, and I gained a broad continuum of operational experience and engineering expertise. I was expected to develop system-engineered, cost effective

Honor of the Service is never tired, always admired

solutions that supported warfighting requirements. Many times doing research and development, design, acquisition, construction, modernization, and life cycle management for shipboard systems I was responsible for supporting in the field.

Now, as a Professional Systems Engineer assigned as a Lead in a Government facility to develop software that supports information architecture and applications for shaping the battle space to combat WMD and CBRN Threats for the Joint community and protect Service personnel from unnecessary radiation exposure and toxic/industrial materials.

While serving in a senior technical level engineering position, I was certified as an acquisition professional with 4 years of acquisition experience and after the mandatory training requirements were met with an appropriate educational background in business and technical disciplines, (like accounting, business, finance, law, contracts, purchasing, economics, industrial management, marketing, quantitative methods, and organization and management).

WHAT MILITARY ASSOCIATIONS ARE YOU A MEMBER OF, IF ANY? WHAT SPECIFIC BENEFITS DO YOU DERIVE FROM YOUR MEMBERSHIPS?

Service and Industry Associations like USNI, NDIA, AFCEA, MOAA. They provide support and information that keeps me in touch with Professional and Military related issues.

IN WHAT WAYS HAS SERVING IN THE MILITARY INFLUENCED THE WAY YOU HAVE APPROACHED YOUR LIFE AND YOUR CAREER?

The Military provided me a great background to be successful and support my family. As only the group "Timbuk 3" could sing it:

I studied nuclear science, I loved my classes
I had great teachers, they wore dark glasses
Now things are going great, and they're only getting better
I'm doing all right,

Tell the story and help others keep faith in our Nation

getting good grades
The future's so bright, I gotta wear shades.

In understanding my role in a professional community and leveraging those learned capabilities among various Commanders, Program Executive Offices, and within a working relationship in common support of the Community of Interest and our war fighters in the mission to Combat Weapons of Mass Destruction.

As a Veteran and Engineer with the Department of Defense, I now volunteer weekends at a military history museum (USS Midway) as a Docent. Among the many visitors we host in San Diego, I am acutely aware that many do not wish to serve or may be unable to serve for many reasons; so I believe that our veteran community now has a role and a responsibility to provide some context of why we did the things we did, and it is up to us who did serve, to use that story to positively encourage others to serve or at least better support those who are currently serving and respect for those who may have sacrificed their life, fortunes, or health in doing so.

BASED ON YOUR OWN EXPERIENCES, WHAT ADVICE WOULD YOU GIVE TO THOSE WHO HAVE RECENTLY JOINED THE NAVY?

The Navy is trained to fight and win. We are fighting for what is right; so fight like you were trained. "Never give up the ship." I'll add to never surrender and never pass up an opportunity to expand your horizons.


IN WHAT WAYS HAS TOGETHERWESERVED.COM HELPED YOU REMEMBER YOUR MILITARY SERVICE AND THE FRIENDS YOU SERVED WITH.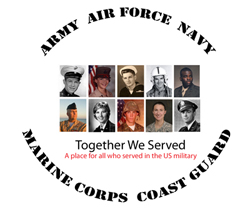 TWS and it's tie to the US Navy

I was attracted by TWS for several reasons. The primary reason was a personal desire to tell my Navy story and share with my shipmates, and this site was perfect for doing that. The ease at which I could build a profile of my military service and as I did, I could gain some visibility of my former shipmates. It was gratifying and I appreciated it more. Then, as I gained knowledge from the TWS pages of others, it helped me to better understand and empowers me to act in a manner consistent with the restrictions and responsibilities of my former military service. Then, as I became more comfortable using the site, I used the TWS tools a little at a time as I went along. I was able to see more and do more, and I was able to focus on collecting the information I had and then provide my story in a manner that may have been difficult to describe without the help of the TWS tools and site enhancements.

DS 6/1/16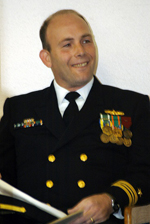 LCDR Andy Hill
Contact This Member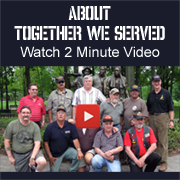 Read Other Interviews in the TWS Voices Archive