An up close and personal interview with Navy Veteran and Togetherweserved.com Member:

LT Cecil Martin (US Navy 1958-1979)



WHAT PERSUADED YOU TO JOIN THE Navy?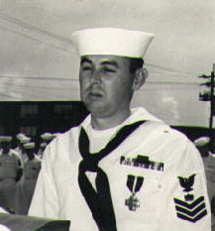 During WW II (I was born one year, one month and one day before Pearl Harbor) My Great Aunt bought me a Navy uniform and I never forgot that. During the same period, I would slip away from home and go down to the general store and look at the war bond displays. I liked the displays of uniforms, weapons, etc. We would sometimes walk to the highway and watch the convoys of military vehicles and soldiers as they made there way to who knows where. We would also marvel at the numbers of aircraft that would fly overhead nearly everyday. Our barber was a retired Navy cook and he would tell us stories as he would cut our hair and told us that in the Navy we would always have a warm bunk to sleep in. My brother joined the Navy a couple of years before I did and I guess that had some influence but it didn't take much persuasion for me to join the service.


BRIEFLY, WHAT WAS YOUR CAREER PATH IN THE SERVICE?

I joined the Navy at the age of seventeen, right after graduation from high school. I went to boot camp in San Diego, CA and from there I did tours in Mineman billets in Yorktown VA, Naval Mine Warfare School in Charleston, SC and back to Yorktown before serving in Yokosuka, Japan, Long Beach, CA and back to Atsugi Japan. From Atsugi I was transferred back to Yokosuka. During those tours I was promoted to MN 3, MN 2 and MN 1, respectively.

From Yokosuka I was assigned to duty in Vietnam with the River Patrol Force, Task Force 116 (Operation Game Warden) River Squadron Five, River Division 531 as River Patrol Boat (PBR) Captain of PBR 110. After Vietnam I attended MN B School in Charleston and was retained on board as an instructor. I was promoted to MNC on 1 July 1970 and to WO 1 on 1 June 1972 with assignment to Commander, Mobile Mine Assembly Group (COMOMAG) as a deploying Officer In Charge. I made deployments to Glen Douglas and Macrihanish, Scotland, Souda Bay, Crete and Sigonella, Italy. I was promoted to LTJG on 31 March 1976 and was transferred to Commander Minewarfare Command (COMINWARCOM) where I remained until retirement as a permanent LT on 1 May 1979.

DID YOU PARTICIPATE IN COMBAT OPERATIONS?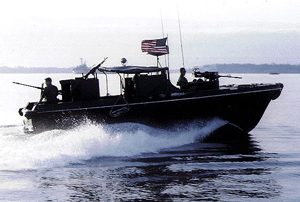 From May 1968 to May 1969 I was assigned duty with Task Force 116, River Patrol Force, River Squadron Five, River Division 531 in Vietnam as River Patrol Boat Captain of PBR 110 where I completed 255 combat patrols. All hands of PBR 110 were wounded in action on 8 December 1968 as result of PBR 110 receiving a direct hit by a B-40 rocket during a firefight involving rockets, heavy automatic weapons and small arms fire. I was awarded the Navy Cross for action on the night of November 21, 1968.

Editors Note: Please see Lt. Martin's Navy Cross Award Citation opposite.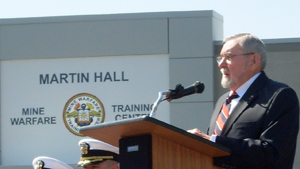 The US Navy Mine Warfare Training Center (MWTC) at Naval Station Ingleside, TX was decommissioned in 2009, a new Training Center was built at Point Loma, CA and commissioned as "Martin Hall" on 12 March 2010 in honor of Lt. Martin.



FROM YOUR ENTIRE SERVICE CAREER WHAT PARTICULAR MEMORY STANDS OUT?

Probably being initiated into the Chief Petty Officer's club had to be one of the greatest highlights of my entire career, another would have to be being awarded the Navy Cross.

WHICH INDIVIDUAL PERSON FROM YOUR SERVICE STANDS OUT AS THE ONE WHO HAD THE BIGGEST IMPACT ON YOU...AND WHY?

Serving for nearly 21 years makes this nearly an impossible question, as there have been many, but I suppose that CDR Tom Anderson and LCDR Homer Kocher would have to be a couple of those who had the greatest impact. CDR Anderson was my CO in River Division 531 in Vietnam and LCDR Kocher was one of my division Officers in Japan as well as Naval Mine Warfare School. We also served together when we were on the staff of COMINEWARCOM.

DO YOU HAVE A PARTICULARLY FUNNY STORY FROM YOUR SERVICE YEARS THAT YOU WOULD LIKE TO SHARE?

We came into Saigon's Tan Son Nhut airport from a very high approach, it felt like a dive-bomber making his run. The civilian pilots of the chartered airlines flew like combat pilots because they knew that Charlie was just below looking for an opportunity to knock down a planeload of GI's. After the authorities took all of our greenbacks and replaced them with MPC, (Military Payment Certificates) we were sent into a room in the airport for an indoctrination talk and the issue of an M-14 rifle and 5 rounds of ammo. I thought, "How generous could they be?" Some times it took me four rounds to get my limit of 5 squirrels when I was a kid down on the farm! It didn't take long for me to at least round up a full clip of ammo. We were then loaded on board buses and transported to the Annapolis Hotel enlisted billeting located in the Chinese section of Saigon, a place called Cholon. The Annapolis was unbelievable; the heads were all flooded and the place stunk to high heaven. Outside was just about as bad; the building was within a barbed wire enclosure with sand bagged bunkers protecting the doors - there were machine gun positions on the roof. The smell of urine and Nuoc Mam (fermented fish sauce) permeated everything. Cholon appeared to be just barely in the friendly hands of the South Vietnamese but at night that was a stretch.

Sometime after dark, the VC mounted another of their offensives against Cholon. Unfortunately, the Annapolis was the recipient of some AK 47 rounds. So far as I know no one was injured in the attack but the next morning four of us decided that we had had enough. We had our orders to My Tho. SM1 Elmer "Hap" Riever was going to River Division 533, which was aboard the LST on the Ham Luong River; SM1 Leon Porter was going to River Division 532, stationed in My Tho; GM3 Dave Shipley was also going to 533 on the Ham Luong and I was going to River Division 531, also in My Tho. We had decided to hitch hike our way to My Tho, it seemed better than waiting endless days for the military to set us up with transportation. After all Riever and Porter were already in-country Vietnam Veterans and knew the ropes!

We started taking every space available flight we could catch. We didn't care too much where it was going, we just wanted to be on the move. I couldn't begin to tell you where all we went that day but we had a pretty good tour of the country. Eventually we caught a Caribou to the Army base at Dong Tam. If we had only known it we were only a couple of miles from My Tho and on the same side of the river. We continued our little tour and took a flight to a small base near Ben Tre - the plane wasted no time getting out of there. We were loaded into the back of a 6 ton and the canvas was dropped down all around us. We were told to "stay out of sight," and off we went as fast as that truck would run on little roads that would make a rice paddy dike look like a super highway. We of course were more than a little curious so we had to take a peek, that was a scary ride. We wound up in a small village just across the river from My Tho. The truck driver wished us luck and took off in a cloud of dust as fast as that old truck would go. We were there but we still had that river to cross. It was near evening and with the sun going down in an hour or so even I knew that we didn't want to be where we were after dark. A crowd began to gather around us and no one in the crowd looked overjoyed at seeing us. When a couple of men in what appeared to be "friendly" uniforms began fingering our weapons we became more than a bit apprehensive.

We began to look for a place that could at least be defended to some extent. We spotted a concrete pier with a circular end,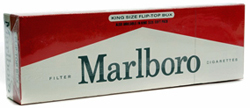 shaped something like a lollipop, that jutted out into the river. The pier also had some low revetments, although not very high, that would provide some cover. We decided that pier would be as good a place as any to make our last stand if need be. By this time the sun had set but it was still twilight. We could hear the fire and see the tracers as a couple of PBRs were in a firefight up river just a couple of clicks away - things weren't looking very good. About that time a Vietnamese LCVP came along side our little pier, it had just come across the river from My Tho. We tried to talk the coxswain into taking us back across but no amount of pleading would sway him to make that trip. We were getting desperate and I was considering forcing him to make the trip at gun point or just taking his boat and telling him that if he wanted his boat back he would have to come along. Finally, I had a bright idea, I opened my sea bag and took out a carton of Marlboros; that did the trick and we got our ride to My Tho! After everything we had experienced getting there it was a few packs of smokes that got us out of a tight spot.

WHAT PROFESSION DID YOU FOLLOW AFTER THE SERVICE AND WHAT ARE YOU DOING NOW?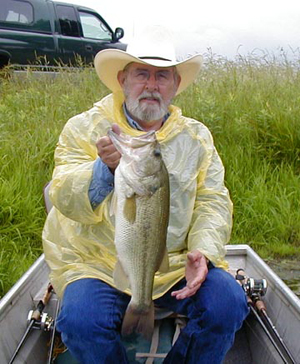 I returned to Illinois in August 1979 and constructed my family home in 1980. I attended Eastern Illinois University under the GI Bill and graduated Cum Laude with a BA Degree in 1984. I later graduated from Eastern Illinois University with an MA Degree in 1991. I became a self-employed artist making wood carvings of wild fowl and I also worked in home construction until medical conditions forced my retirement. I had some success as an artist, I won best in show at an all student art show as well as two First in Class and two First in Show awards at the Ward Foundation Wildfowl Carving World Championships. I also won two Grand National Wild Turkey Carving Championships, among many other art awards. Now I keep busy building musical instruments such as banjos, mandolins, fiddles and guitars and I enjoy fishing as often as I can.

ARE YOU A MEMBER OF ANY MILITARY ASSOCIATIONS? IF SO, WHICH DO YOU BELONG TO AND WHICH ONE ARE YOU MOST ACTIVE WITH? WHY DO YOU PREFER THE ONE?

I'm a life member of the Legion of Valor, VFW, DAV and PBR Forces Veterans Association, Inc. (PBR FVA). I'm also a member of the Military Officers Association of America (MOAA) and the Association of Mineman. I am most active with PBR FVA and serve on the Board of Directors and as Executive Director. I am a charter member and have been involved since the beginning of the association and I believe that it best represents the most rewarding period of my military career.

HOW HAS SERVING THE ARMED FORCES INFLUENCED THE WAY YOU HAVE APPROACHED YOUR LIFE AND CAREER?

It has made me somewhat of a perfectionist and very impatient with people who do not respect time and its constraints.

WHAT ADVICE WOULD YOU HAVE FOR THOSE WHO ARE CURRENTLY STILL SERVING IN THE MILITARY?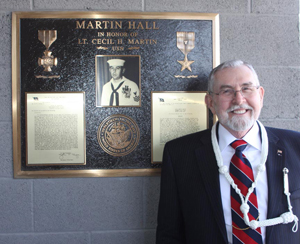 I believe that if the military members of today would heed the advice of a fellow River Patrol Force Sailor BM1 James Elliott Williams, MOH, NC, USN (Ret.) of "THERE'S JUST NO RIGHT WAY TO DO WRONG" then they will serve their country with honor.

HOW HAS TOGETHERWESERVED.COM HELPED YOU TO MAINTAIN A BOND WITH THE SERVICE AND THOSE YOU SERVED WITH?

I would have to say that TWS is similar to the various professional and fraternal organizations that I belong to do in that it keeps me in touch with old shipmates. It does more, however, by allowing me to connect with old shipmates that are not associated with the other organizations I belong to who find my profile as they travel through the pages of Togetherweserved.com.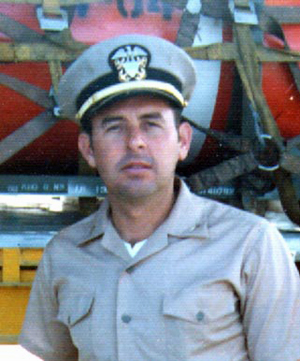 LT Cecil Martin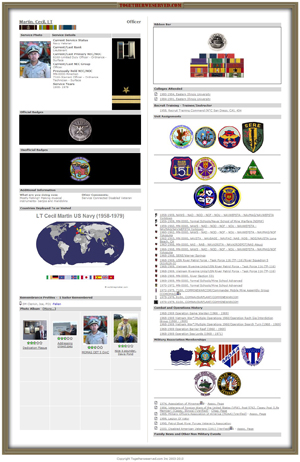 View LT Martin's Shadowbox on TWS