An up close and personal interview with U.S. Navy Corpsman and Togetherweserved.com Member:



HM2 Luis Fonseca



WHAT INFLUENCED YOUR DECISION TO JOIN THE NAVY?



Many people may not know I was a high school drop out. Even though I was always fascinated with medicine, it wasn't enough to keep me grounded with my head in the books. As my friends graduated I saw my life was going nowhere. When I finally decided to join the Service I went to the Marine Corps Recruiter but very quickly found out that the Corps had no medical MOS. He tried talking me into many different fields but I knew what I wanted to be. I spoke to the Navy Recruiter and told him what happened with the Marine Recruiter and that's when he told me the Marines using Navy "Docs" so that's how it all began.



Briefly, what was your military service career path?



I graduated Boot Camp in Great Lakes, Illinois in September 1999; Hospital Corpsman Basic "A"; in February 2000; Field Medical Service School in May 2000. From there I served with 2nd AABn from May 2000 till August 2003, then from August 2003 - July 2004 with 2nd Bn, 8th Marines. I transferred to Naval Hospital Camp Lejeune where I served from July 2004 till May 2007. I am currently stationed on board the USS Bataan.



Did you participate in combat operations? If so, which ones?



I participated in OIF I January '03 - June '03; OEF (Afghanistan) November 2003 till May 2004; OIF III from February 2005 - September 2005 and deployed to the 5th AOR from May 2009 - December 2009.

[Editors Note: HM2 Fonseca received the Navy Cross for his actions in Iraq on 23rd March 2003. See Formal Citation opposite]



From your entire service career what particular memory stands out as being the one which has had the biggest impact on you?



Well it would most definitely have to be March 23, 2003. That was the day we were ambushed securing the northern bridge in Al Nasiriyah. That day, for obvious reasons, I will carry in my heart, soul and mind as having a profound effect on me.



Which individual would you say has had the most positive influence on you and your career and why?



It's difficult to list just one. Even though quite a few people have been very influential in my career I have to credit two people with being "the most" influential.

First would be HMCS Pamela Branum - she was an HM2 when I went to FMSS and was my instructor. She ultimately molded me and instilled the great pride of being called "Doc" that I still carry with me today. She unfortunately passed away in 2009. Next would have to be MSgt Myers. He was my Platoon Sergeant during OIF I. He was Gunnery Sergeant Myers at the time and when I first got attached to his platoon he told me "I'm only going to tell you this once. I don't like Corpsman. Stay out of my way, don't make a sound and I won't kill you." I admit those first words he spoke to me scared me. From that moment, however, I decided I had to give him my all and try to change his way of thinking. I later found out during Desert Storm, when he was a LCpl, that he was not well taken care of by his Corpsman during a firefight and because of that, he never called a Corpsman "Doc". On that day, March 23rd, 2003, for which I was awarded the Navy Cross, after the main fighting had finally stopped, he came up to me and gave me a big hug. With pride in his voice, he said "Doc, you did one hell of a job. OORAH Marine!" He became one of my biggest mentors without me even knowing it.



What are you doing now?



I am currently stationed aboard the USS Bataan (LHD-5) and I'm waiting to class-up to Deep Sea Dive Medical Technician School, which will be in June 2010.



How has serving in the Navy influenced the way you now approach your life and career?



It's definitely taught me to never back down and go after your dreams even when everyone tells you it can't be done. Live your life to the fullest with honor, pride and courage.



How has Togetherweserved.com helped you maintain a bond with the Navy and those you served with?



Being in the Navy, but having served with Marines, has allowed me to be a Member of both Navy and Marines Togetherweserved.com websites. This has allowed me to keep in touch with Marines I know and to extend my Marine brethren. Through the Navy TWS site, I have been able to keep in touch with a great many of my fellow Shipmates no matter where I am in the world.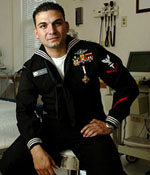 HM2 Luis Fonseca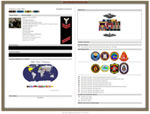 View HM2 Fonseca's Shadowbox on TWS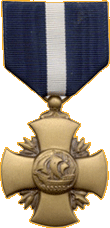 Navy Cross Citation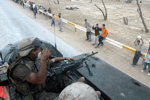 Fonseca OIF
Navy.Togetherweserved.com
For current and former serving Members of the United States Navy, TogetherWeServed is a unique, feature-rich resource enabling Naval personnel to re-connect with lost Shipmates, share memories and tell their Navy story.
To join Navy.Togetherweserved.com, please click
HERE
.
---
This edition of Navy Voices was supported by: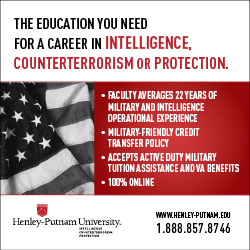 ---