An up close and personal interview with U.S. Navy Veteran and TWS Member:

PO3 Benjamin Couillard (1943-1946)



WHAT PERSUADED YOU TO JOIN THE SERVICE?



I was 14 years old and working at the local drugstore as the delivery boy and soda jerk when I heard over the radio of the Japanese attack on Pearl Harbor. I was angry as hell, even at age 14, and wanted to join the service and get back at the Japs for killing all our men at Pearl Harbor. At age 16, I was still mad and wanted to join the Marines. I had no desire to finish high school - I only wanted to do my part in repaying those who attacked us. So my mother and father lied about my age and I enlisted. I went to the recruiting office at the local post office to join the Marines, but the recruiter was out for lunch. As we started to leave, a Navy recruiter whose office was across the hall suggested we wait in his office until the Marine came back from lunch. Well, by the time the Marine returned, I was headed out the door with papers for my Mom to sign to join the Navy. At 3 p.m. I took the oath of enlistment and told the Navy Chief that I would see him in about 2 weeks. He said "What did you just get through doing?? I said "You mean the oath?" and he said "Son, You are in the Navy now and your bus leaves for San Diego at 7:30 tonight!"



BRIEFLY, WHAT WAS YOUR CAREER PATH IN THE SERVICE?



After 8 weeks of training in San Diego I was put on the Battleship Mississippi to go to Pearl Harbor. I initially requested Submarine school and passed all the tests-but when they looked at my transcripts and discovered that I had not yet graduated high school, I was declined. I was then sent to fire fighting school at Pearl Harbor and became a fire fighter on the flight deck of the USS Yorktown, CV-10. After 2 years of being on the fire crew, I was transferred to the position of Fighter Plane Captain for the last 6 weeks of the war.



DID YOU PARTICIPATE IN COMBAT OPERATIONS?



I was onboard the USS Yorktown from Oct. 1943 until Dec. 7, 1945. During this time we participated in many combat operations. We fought in Tarawa, Kwajalein, The Marshall Islands, the Marianas, Majuro, Truk, Saipan, Palau, Hollandia, Guam, the Philippines, Iwo Jima, Chichi Jima, Eniwetok, Ulithi, Okinawa and many others.



FROM YOUR ENTIRE SERVICE CAREER WHAT PARTICULAR MEMORY STANDS OUT?



We were under a 7 hour air attack by Japanese fighters and bombers that lasted from 4 PM - 11 PM with the Japanese dropping flares to light up the fleet at night so they could then drop bombs and make torpedo runs. I also remember vividly the two typhoons we were hit by that resulted in over 700 deaths, the sinking of 3 destroyers and the damaging of many ships. But the memory that stands out the most was on the last day of the war, when we were attacked by a Kamikaze 3 hours after the war was over. I ran along the flight deck edge, cursing at him and shaking my fist at him as we passed his flaming wreckage in the water. I also remember all the men with whom I had the pleasure to serve with, how we depended upon one another in combat and the love that remains amongst the very few of us that are left.



WHICH INDIVIDUAL PERSON FROM YOUR SERVICE STANDS OUT AS THE ONE WHO HAD THE BIGGEST IMPACT ON YOU...AND WHY?



Among the many that had a lasting influence upon me was the first Captain I served under aboard the USS Yorktown. His name was Jocko Clark, a US Naval Academy graduate. He was a rugged individual often called 'the Patton of the Pacific' because he always wanted to go where the enemy was - volunteering his ship when others pulled back. He was tough but always fair, he was an enlisted man's admiral. Years later he served as CIC of Naval Forces in the Pacific. He was a man you would gladly go into battle with.



WHAT PROFESSION DID YOU FOLLOW AFTER THE SERVICE AND WHAT ARE YOU DOING NOW?



I am now retired. After leaving the service in March 1946, I met and married my Sweetie. Then I returned to finish high school and went to college and Nurses' training. I worked as an RN for 3 years then returned to Anesthesia School and worked as a Certified Registered Nurse Anesthetist for 31 years. I have 4 children which I am very proud of, 3 boys and 1 girl.



How has serving in the Navy influenced the way you now approach your life and career?



Serving in the Navy made me aware of the need to be totally honest in life. It also taught me to be dependable and taught me how to get along with others. I also realized that continuing my education was necessary in my life. But mostly it taught me what a blessing it is to live in this Country and how much it costs to be free.



HOW HAS TOGETHERWESERVED.COM HELPED YOU TO MAINTAIN A BOND WITH THE SERVICE AND THOSE YOU SERVED WITH?



As a newer Member, I am just now becoming acquainted with TWS. Hopefully, from the many WW2 Members on board here, I can renew old wartime relationships. Thank you for this opportunity.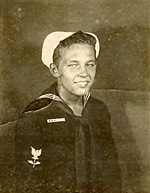 PO3 Benjamin Couillard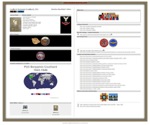 View PO3 Benjamin Couillard's Shadowbox on TWS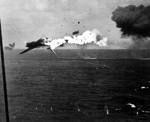 Kamikaze Attack on USS Yorktown
TWS VOICES
TWS Voices are the personal stories of men and women who served in the US Military and convey how serving their Country has made a positive impact on their lives. If you would like to participate in a future edition of Voices, or know someone who might be interested, please contact Major Wesley Prater
HERE
.
View the Complete Togetherweserved Voices Archive HERE

---
This edition of Navy Voices was supported by: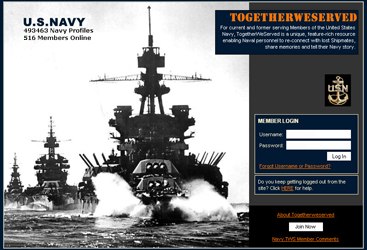 ---
NAVY.TOGETHERWESERVED.COM
For current and former serving Members of the United States Navy, TogetherWeServed is a unique, feature-rich resource enabling Naval personnel to re-connect with lost Shipmates, share memories and tell their Navy story.
---
Click HERE if you need a password reminder for http://Navy.togetherweserved.com.