Service Photo
Service Details

Current Service Status
USN Veteran
Current/Last Rank
Petty Officer Third Class
Current/Last Primary NEC
GMG-0000-Gunner's Mate Guns
Current/Last Rating/NEC Group
Gunner's Mate G (Guns)
Primary Unit
1966-1967, GMG-0000, USS Loyalty (MSO-457)
Previously Held NEC
00-0000-Unknown NEC Rating
GM-0000-Gunner's Mate
Service Years
1964 - 1967
Voice Edition
What are you doing now:

Looking forward to the
Happy Hunting Ground.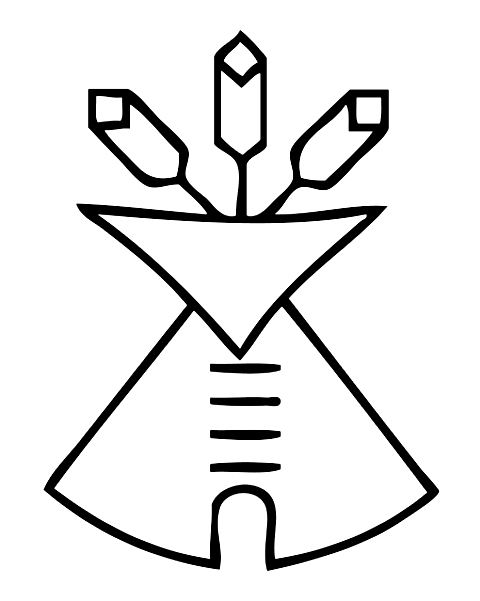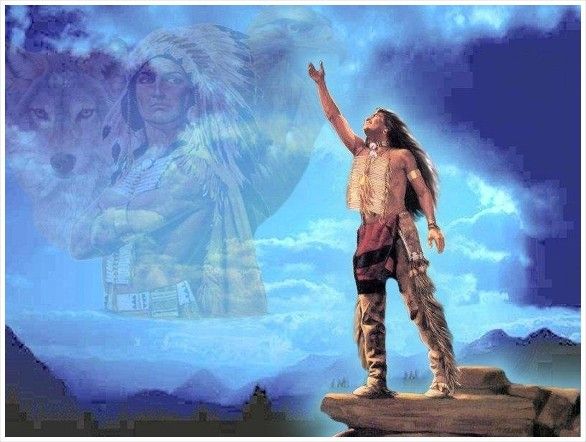 24 years a Retail Jeweler until health problems
(COPD) and other medical problems
forced me to sell out & retire.
Other Comments:
   
My tour of Duty Vietnam 1965-66
Tien Sha Camp Security 1965-1966

Camp Tien Sha the First Year 1965 -1966

An old abandoned French Camp taken over by the USN

By Darwin McKee, aka "Mac"

The first year on Tien Sha was 16 to 20 hour days, 7 days a week. Was there 10 months before I got a hot shower. Lots of C- Rats. First chow hall was powdered this & powdered that and really not as good as the C-Rats. I was with Camp Security. If we wern't on perimeter watch or on occasional patrols including Monkey Mt. which was just a path to follow on it. We would be filling sandbags , building bunkers, helping with construction of towers & re stringing wire as the old French fence could be kicked over almost anywhere.

Camp in the beginning was no more than a fire camp as a buffer for Danang. New barracks were being built at the end of 66 for to house Navy Hatch teams. We had no Marines on the Camp as they were needed elsewhere at this time. No Vietnamese on camp after daylight working hours. Most of the old French buildings on the camp were not occupied for a long time and all needed to be repaired or torn down. Beer & pop was free and was drank warm as there was no ice or refrigeration.

We spent a few weeks in Coronado Ca. getting indoctrinated to going in country (Vietnam) Then several weeks at Camp Pendleton Marine Base for weapons training and grenade chunking. Loaded on to C-130 troop transport to fly to Nam. Flew in to Wake Island. Was supposed to be there 17 hours but had to stay for 3 1/2 days. Nothing on Wake except air strip, chow hall, barracks and the Drifters Club which was opened 20 hours a day. Beer & mixed drinks were cheap. I spent $80.00 while we were there. Club closed from 0400 to 0800 to swab it out. At 0400 we would crawl out on the beach and sleep till sunrise. Head to the chow hall for breakfast, shower & back to the Drifters club. Flew out of wake to Clark AFB in Philippines. Chow & fuel and back in the air. Flew in to Danang & circled the air strip a few times. The pilot then informed us that would be landing as soon as they got the burning chopper off the runway. My first thought was if they can hit that chopper how in the hell are they going to miss this big ass tub. Landed without incidence. First thing you notice when we unloaded out the back of the plane was the smell. Hard to describe it but after a few days in country you get used to it stinking like crap. Spent the first day at the White Elephant (HQ for NSA) spent the first night on the USS Navarro APA 215  anchored in the harbor. Next day got orders to Tien Sha back in the bush from Danang and next to Monkey Mountain, Son Sa village and China Beach. We were the first ones in there to start the rebuilding process of the camp. I was assigned to Camp Security.

Most fire fights took place at night. Mostly took sniper fire. I had a VC open up on me with an automatic weapon from an abandoned Buddhist temple once while I was running to my red alert bunker and he sprayed around 10 rounds that hit right in front of my feet. I dove to the ground and crawled in behind a stack of plywood and commenced to empty two 20 round mags from my M-14 into the old temple.  What pissed me off was cutting my hand on a piece of glass when I hit the deck to avoid Charlie from getting a 2nd whack at me.
Also had a grenade bounced off my bunker one night with the pin left in it.
I suspect the VC talked a kid into crawling close enough to throw the grenade
and he was unable to pull the pin on it so just tossed it anyway!

Camp came under siege just once. There was a report of a very large group of VC & NVA moving towards Camp Tien Sha from the other side of Monkey mountain. There was only about a hundred on the Camp at this time. Camp CO called for Naval call fire. A couple ships opened up from the Danang harbor. They were lobbing ordinance unto the other side of the. mountain. Jet fighters from Danang then came in and commenced to give Charlie what for. Bunkers would shake when the Navy was shelling the enemy. Long story short, they never made it to Camps side of the mountain. Camp Tien Sha was latter a huge facility. Was being built up to house Navy hatch teams. (aka) Cargo handlers.
Son Sa Village was a small fishing village off of China Beach. Camp Tien Sha was right beside the village.

We did swim out to a few gun boats anchored off China Beach a couple times. Climbed up on board and shot the bull with the guys on the Gun boats. Sand sharks would swim up right along side of you and you could reach out and stroke their dorsal fin.

I once was at the Danang hospital to visit a friend when a dust off full of wounded Marines came in. I helped haul stretchers in to the ER. They were all in critical shape. Don't know how many of them made it.

Vietnam & Camp Tien Sha during my tour was Long days & nights, insects, snakes, hard work, bad chow, cold showers, hot & humid days, cold & wet monsoons, sometimes a little female companionship, fear , laughter, sadness, anger, regret, but a lifetime of memories & brotherhood with those you served with and even those other veterans that you didn't serve with.

I lost 35 pounds during my tour. I wouldn't take a million bucks for the experience and wouldn't take 10 times that much to do it again
MSO In Heavy Seas: 
               Photo by CPO Barry Watt

   My 40 mm on the USS LOYALTY MSO 457  1967

    USS Loyalty MSO 457
   15 UNIT AWARDS AND CITATIONS
Combat Action Ribbon (1), Navy Meritorious Unit Citation (1), Armed Forces Expeditionary Medal (1), Vietnam Service Medal (11) and Republic of Vietnam Gallantry Cross Unit Citation (1)
My last duty station while in the Navy...66-67

 The second Loyalty (AM-457) was laid down by Wilmington Boat Works Inc., Wilmington, Calif., 9 November 1951; launched 22 November 1953; sponsored by Mrs. William L. Horton; and commissioned 11 June 1954, Lt. E. W. Riordan in command.
After shakedown Loyalty operated out of her home port, Long Beach, for the remaining months of 1954. Reclassified MSO-457 on 7 February 1955, the new minesweeper sailed on her first WestPac cruise 1 July. Operating with the 7th Fleet, Loyalty engaged in minesweeping exercises off Japan, Taiwan, and Korea before returning to Long Beach in February 1956.
From 1956 until late 1964 Loyalty sailed on three WestPac cruises; performed special operations in 1962 during the nuclear tests in the Pacific; and exercised off the California coast perfecting the techniques of modern mine warfare. She also performed sonar searches for downed aircraft. Her service with the powerful 7th Fleet was climaxed during her 1964 cruise. Following the Gulf of Tonkin incident when North Vietnamese torpedo boats attacked U.S. destroyers in international waters, Loyalty was dispatched to steam off the coast of Vietnam ready for further provocation.
Returning Long Beach 7 December, the minesweeper performed mine countermeasure exercises off the .S. Army L-19 spotter plane. Rescuing a wounded American adviser from a junk some 2 miles ok the coast on 17 April, she ended her patrol 8 days later when she arrived in Hong Kong. She was back on station off South Vietnam 12 May and resumed the task of preventing supplies getting into South Vietnam through late 1968, stopping only briefly for respites in Subic Bay or Hong Kong and overhauls in her home port, Long Beach, Calif. Into 1969, Loyalty remains at Long Beach. [Transcriber's Note: Loyalty was stricken 1 July 1972 and disposed of December 1973.]from the north. Loyalty continued as a unit of TF 115 west coast for the next 14 months. Sailing 7 February 1966 Loyalty steamed to the Far East to join U.S. forces assisting South Vietnam to repel Communist aggression. Following a brief stay in the Philippines, she joined operation "Market Time" patrol off the coast of Vietnam early in April.
During Loyalty's first patrol, her crew boarded 348 junks, detained two and arrested 14 enemy smugglers. While the minesweeper was signalling a Junk to heave to on 6 April, she received fire from enemy positions ashore. Loyalty immediately answered this fire and silenced the hostile guns. Two days later, the versatile minesweeper knocked out a Vietcong emplacement which had been firing on a Us
---
1964-1965, NTC (Cadre/Faculty Staff) San Diego
1965-1965, MCB Camp Pendleton CA
1965-1965, 00-0000, NAB Coronado, CA
1965-1966, GM-0000, Headquarters, NSA Danang, Vietnam, NSA Danang, Vietnam
1966-1967, GMG-0000, USS Loyalty (MSO-457)