Chief Warrant Officer
TWS Ribbon Bar
Service Photo
Service Details

Current Service Status
USN Retired
Current/Last Rank
Chief Warrant Officer 2
Current/Last Service Branch
Boatswain
Current/Last Primary NEC
711X-Warrant Officer - Boatswain - Surface
Current/Last Rating/NEC Group
Chief Warrant Officer
Primary Unit
2004-2005, 711X, NAVSUBASE Bangor/Trident Refit Facility, Bangor
Previously Held NEC
BM-0000-Boatswain's Mate
MA-9545-Law Enforcement Specialist
HM-9502-Instructor
Service Years
1981 - 2005
Foreign Language(s)


German

Japanese

Official/Unofficial US Navy Certificates

Operation Desert Storm

Cold War

Decommissioning

Icelandic Domain

Neptune Subpoena

Operation Enduring Freedom

Operation Iraqi Freedom

Order of the Antarctic Circle

Order of the Ditch

Order of the Square Rigger

Panama Canal

Plank Owner

Sandbox Sailor Operation Iraqi Freedom

Suez Canal
CWO2 Jantzen Deployment Map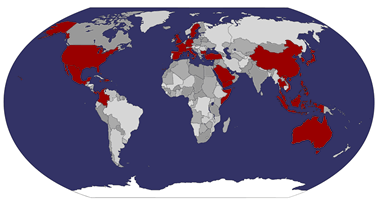 From Month/Year
- / 2002

To Month/Year
- / 2004

Unit
USS Blue Ridge (LCC-19) Unit Page

Rank
Chief Warrant Officer 2

NEC
711X-Warrant Officer - Boatswain - Surface

Location
Yokosuka

Country/State
Japan
Patch



Hull number LCC-19


Type
Surface Vessels

Existing/Disbanded
Existing

Parent Unit
Blue Ridge-class

Strength
Command

Created/Owned By
Not Specified

Last Updated: May 14, 2007

Best Friends
1st Sullivan, Pryor, Lusk, Lopez, Capt. Maynard


Best Moment
1st underway as Ship's Bosn and when the ADM stopped and told me the sides and quarter-deck looked better than they ever had. Quite a compliment to my crew she was an old girl and needed alot of make-up.


Worst Moment
Power Point on Anchoring and Mooring when I was correct.


Other Memories
SWO pin!!!