| | | |
| --- | --- | --- |
| Service Photo | Service Details | |
| | | |
Last Photo
Personal Details



Home State

| | |
| --- | --- |
| Ohio | |

Year of Birth
1919

This Military Service Page was created/owned by

Bersley H Thomas, Jr. (Tom), SMCS

to remember King, Jerome H. Jr., VADM USN(Ret).

If you knew or served with this Sailor and have additional information or photos to support this Page, please leave a message for the Page Administrator(s)

HERE

.

Contact Info

Home Town
Not Specified
Last Address
Youngstown


---

Date of Passing
Jun 18, 2008
Location of Interment
Not Specified
Wall/Plot Coordinates
Not Specified
Last Known Activity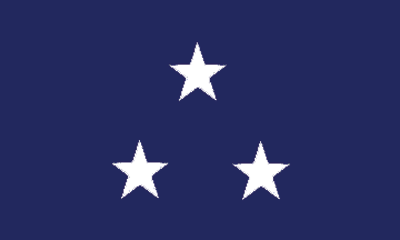 Other Comments:

In 1941 King graduated from Yale University and received his naval commission through the NROTC program. He is perhaps the first NROTC graduate to achieve three-star rank in the U.S. Navy. He spent most of World War II serving in two light cruisers, the Trenton (CL-11) and Mobile (CL-63). Later in the 1940s he was officer in charge of a school for gunner's mate training in Anacostia, D.C., executive officer of the destroyer Moale (DD-693), and attended postgraduate school to learn about nuclear weapons. In the 1950s served on the staff of the Surface Antisubmarine Development Detachment of the Operational Development Force, commanded the destroyer Bache (DDE-470), was the nuclear weapons requirements officer on the OpNav staff, and a student in at the Naval War College. While on the staff of Commander Carrier Division Six, he served under two future CNOs, George Anderson and Thomas Moorer. Later he commanded Destroyer Division 601, Nuclear Weapons Training Center, Atlantic, and the destroyer tender Yellowstone (AD-27). He was planning officer on the Seventh Fleet staff when the Vietnam War began in earnest in the mid-1960s. Later in that decade he was executive assistant to CNOs David McDonald and Thomas Moorer, Commander Destroyer Squadron One and Commander Antisubmarine Warfare Group One. In the latter capacity he presided in 1969 over the international inquiry into the collision between the Australian carrier Melbourne and U.S. destroyer Frank E. Evans (DD-754). Following duty in OpNav, in the spring of 1970 he succeeded Vice Admiral Elmo Zumwalt as Commander Naval Forces Vietnam. He had a difficult, frustrating tour as the war was winding down. He concluded his career in Washington as Deputy Chief of Naval Operations (Surface Warfare) and as J-3 on the Joint Staff. He retired from active duty in 1974. The oral history contains a detailed description of his battle against lung cancer in the 1990s. King passed away in 2008.







From Month/Year
- / 1941

To Month/Year
- / 1943

Unit
USS Trenton (CL-11) Unit Page

Rank
Ensign

NEC
Not Specified

Location
Not Specified

Country/State
Not Specified
Patch



Hull number CL-11


Type
Surface Vessels

Existing/Disbanded
Decommissioned

Parent Unit
Surface Vessels USS R-U

Strength
Light Cruiser

Created/Owned By
Not Specified

Last Updated: Jan 5, 2009
Other Memories
Trenton reentered the Pacific and rejoined the Battle Force, becoming an element of Cruiser Division 3. From 1941 to mid-1944, the ship served with the Southeast Pacific Force. At the time of America's entry into the war early in December 1941, she was moored at Balboa, Canal Zone. During the early part of 1942, Trenton escorted convoys to Bora Bora in the Society Islands where the Navy was constructing a fuel depot. From mid-1942 to mid-1944, she patrolled the western coast of South America between the Canal Zone and the Strait of Magellan.