Equipment Operator
TWS Ribbon Bar
Service Photo
Service Details

Current Service Status
USN Veteran
Current/Last Rank
Petty Officer Second Class
Current/Last Primary NEC
EO-0000-Equipment Operator
Current/Last Rating/NEC Group
Equipment Operator
Primary Unit
1967-1969, EO-0000, Naval Mobile Construction Battalion (NMCB) 5
Service Years
1967 - 1970
Foreign Language(s)


Vietnamese

Official/Unofficial US Navy Certificates

Order of the Dirt Sailor

Voice Edition
2012, Navy Seabee Veterans Of America, Inc., Island X-11 (Life Member) (Tampa, Florida) - Chap. Page
2012, American Legion, Post 8 (Life Member) (Winter Haven, Florida) - Chap. Page
2012, Veterans of Foreign Wars of the United States (VFW), Post 2420, Major J. M. Tillman Post (Life Member) (Lake Wales, Florida) - Chap. Page
2012, Vietnam Veterans of America (VVA), Chapter 1040 (Life member) (Auburndale, Florida) - Chap. Page
2014, Disabled American Veterans (DAV), Chapter 49 (Life Member) (Sebring, Florida) - Chap. Page
2015, CEC/Seabee Historical Foundation
2019, Veterans Registered With The Department of Veterans Affairs [Verified]
What are you doing now:
Interesting how the Navy does not seem to want any mention of Seabees. Maybe that's why the only people who recognize the existance of us, are Marines!

My wife of 54 years and I live in Florida. We spend our time with Shirley sewing or going to the fabric store add in doctor visits. Plus she goes to her sewing group.

I stay away from people. I awake 3-4 AM. I walk then bicycle. Then stay inside. Thrursday is Publix grocery day. If I have a VA, Moffitt Cancer Center, or Vet Center appt. then get out.

 

Other Comments:
For those not military the Vietnam Service Medal is shown serveral times because each bronze star means one of the operational items, The silver star means 5 bronze stars. So on the Timeline it automatically added additional same medal.

My Map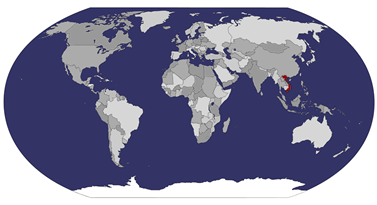 Becraft, Louis, PFC

, (1942-1985)

Betts, Feroen, S/Sgt

, (1942-1945)

Betts, Merle, TSgt

, (1951-1954)

Betts, Theron, PFC

, (1944-1947)

DeArmond, Marcus, PFC

, (2010-2014)

Morton, Ray, Pvt

, (1917-1918)
| | |
| --- | --- |
| | Please describe who or what influenced your decision to join the Navy. |
| | Whether you were in the service for several years or as a career, please describe the direction or path you took. What was your reason for leaving? |
| | If you participated in any military operations, including combat, humanitarian and peacekeeping operations, please describe those which made a lasting impact on you and, if life-changing, in what way? |
| | Did you encounter any situation during your military service when you believed there was a possibility you might not survive? If so, please describe what happened and what was the outcome. |
| | Of all your duty stations or assignments, which one do you have fondest memories of and why? Which was your least favorite? |
| | From your entire military service, describe any memories you still reflect back on to this day. |
| | What professional achievements are you most proud of from your military career? |
| | Of all the medals, awards, formal presentations and qualification badges you received, or other memorabilia, which one is the most meaningful to you and why? |
| | Which individual(s) from your time in the military stand out as having the most positive impact on you and why? |
| | List the names of old friends you served with, at which locations, and recount what you remember most about them. Indicate those you are already in touch with and those you would like to make contact with. |
| | Can you recount a particular incident from your service, which may or may not have been funny at the time, but still makes you laugh? |
| | What profession did you follow after your military service and what are you doing now? If you are currently serving, what is your present occupational specialty? |
| | What military associations are you a member of, if any? What specific benefits do you derive from your memberships? |
| | In what ways has serving in the military influenced the way you have approached your life and your career? What do you miss most about your time in the service? |
| | Based on your own experiences, what advice would you give to those who have recently joined the Navy? |
| | In what ways has TogetherWeServed.com helped you remember your military service and the friends you served with. |