Master-At-Arms
TWS Ribbon Bar
Service Photo
Service Details

Current Service Status
USN Active
Current/Last Rank
Petty Officer Second Class
Current/Last Primary NEC
MA-0000-Master-At-Arms
Current/Last Rating/NEC Group
Master-At-Arms
Primary Unit
2012-Present, MA-0000, VQ-3 Ironman
Previously Held NEC
EO-0000-Equipment Operator
Service Years
2000 - Present
Official/Unofficial US Navy Certificates

Operation Enduring Freedom

Operation Iraqi Freedom
What are you doing now:

HOO RAH CAN DO!!!!!!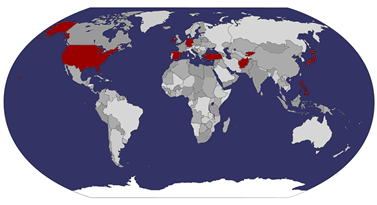 Map Legend: 3%, 10 of 263 Territories

Maroon










 Leaders don't create followers, they create more leaders.  ~Tom Peters





















Let Us Remember & Be Grateful
POW/MIA Ceremony
1 small round table
1 chair leaning against the table,
white table cloth, table set for 1,
salt shaker,
1 lemon slice,
black vase with yellow ribbon,
black napkin,
red rose,
water glass inverted on table,
recording of Taps - Some Gave All.



FOR A JOB WELL DONE  "CAN DO"
SEABEES as U.S. Navy combat troops and construction workers heavily involved in national defense and humanitarian aid worldwide. 

 The Seabee Memorial At Arlington National Cemetery
"With compassion for others we build - we fight for peace with freedom!"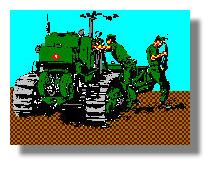 We're the Seabees of the Navy
We can build and we can fight
We'll pave the way to victory
And guard it day and night
And we promise that we remember
The "Seventh of December"
We're the Seabees of the Navy
Bees of the Seven Seas
The Navy wanted men
That's where we came in
Mister Brown and Mister Jones
The Owens, the Cohens and Flynn
The Navy wanted more
Of Uncle Sammy's kin
So we all joined up
And brother we're in to win.
Seabees

"Can Do!"

"We Build, We fight!"
 
What is a Seabee?
The formal answer: The Seabees were established in 1942 to build shore facilities in combat areas for the Navy and Marine Corps. At a cost of billions of dollars and numerous casualties, they constructed more than 400 advance bases in war zones, providing logistical support for troops at the front during World War II. Since then, Seabee construction services have supported American fighting troops in every significant conflict of the cold war and in the more recent crises in Bosnia and the Persian Gulf region.
The right answer:  Between the awkwardness of a soldier and the dignity of a Marine is a questionable character called a Seabee. Seabees come in assorted sizes, shapes, weights and colors. But they all have the same code, to enjoy every hour of every day.
    Seabees are found everywhere; on top of climbing on, swinging from running around or turning to. Mothers and sweethearts love them. Sisters love them. Airdales hate them. Company Commanders tolerate them.  Chief Peffy Officers drive them.
    A Seabee is a composite. He has the appetite of a horse, thirst of a camel, the digestion of a goat, the energy of a pocket sized atomic bomb, the curiosity of a cat, the lungs of a dictator, the imagination of Paul Bunyan, the slyness of a villain, the audacity of a firecracker and the spirit of a fighting cock.
    He loves liberty, leave, holidays, weekends, girls, beer, chow, movies, getting drunk, swinging pin-ups and lots of sleep.
    He is not one for duty, night watches, taps, reveille, routine, discipline, officers or secured heads.
    Nobody else is so eager to rise without actually getting up; no other person get so much fun out of liberty and shore patrol; no one else can have so muchon so little money.
    A Seabee is a man  of many abilities. He can weld, drive, repair and fight. He can wreck or beautify. He can build something out of nothing. Work never seems to tire him or does he seem to tire of it. His motto is "Can Do" and "Did". This frequently miraculous occurrence is recognized in the form "Well Done" by everyone from the Commanding Officer on down.
    The average Seabee is a thick headed individual of a variety of nationalities. He won't admit it to anyone except in defense of his corps.
    Without him the fleet would have nothing to gripe about, Marines would have nothing to fight about, civilians would have nothing to talk about and history would have nothing to write about.
SEABEE Combat Warfare Specialist 

ALFA COMPANY
When it comes to heavy lifting and mobility, nobody ?Can Do? like the motivated Seabees of the Almighty Alfa Company!!!
Alfa Company consists of two Seabee rates; Equipment Operators (EO) and Construction Mechanics (CM).
 The Navy Seabees are known widely as the Construction Force of the United States NAVY. During a time of war, the majority of the work being accomplished by Seabees takes place in combat zones filled with intense conflict. The intensity of combat situations, along with unique field training exercises make Seabees mentally and physically able to accomplish arduous duties. Simply stated, they build, they fight and they train. 
Other Comments:

THE ATHEIST AND THE MARINE

( this doesn't get any better)

A United States Marine was attending some college courses between

assignments. He had completed missions in Iraq and Afghanistan.

One of the courses had a professor who was a vowed atheist and a member

of the ACLU.



One day the professor shocked the class when he came in. He
looked to the ceiling and flatly stated, 'God, if you are real, then I want
you to knock me off this platform. I'll give you exactly 15 minutes.'
The lecture room fell silent. You could hear a pin drop. Ten minutes
went by and the professor proclaimed, 'Here I am God. I'm still
waiting.' It got down to the last couple of minutes when the
Marine got out of his Chair, went up to the professor, and cold-conked him;
knocking him off the platform. The professor was out cold.

The Marine went back to his seat and sat there, silently. The other
students were shocked and stunned and sat there looking on in
silence.

The professor eventually came to, noticeably shaken, looked at the
Marine and asked, 'What the hell is the matter with you? Why did
you do that?' The Marine calmly replied, 'God was too busy today
protecting America 's soldiers who are protecting your right to say
stupid shit and act like an asshole. So, He sent me.'


2000-2001, EO-0000, (EO) Equipment Operator A School
2001-2005, EO-0000, Naval Mobile Construction Battalion One (NMCB 1)
2005-2005, MA-0000, (MA) Master At Arms A School
2005-2008, MA-0000, Mid-South, Millington, TN
2006-2006, MA-0000, Combined Joint Special Operations Task Force - Afghanistan (CJSOTF-A)
2006-2007, MA-0000, International Security Assistance Force (ISAF)
2006-2007, MA-0000, North Atlantic Treaty Organization (NATO)
2006-2007, (Army) Individual Augmentee Combat Training (NIACT)
2008-2009, MA-0000, NSA Bahrain
2009-2010, Navy Expeditionary Guard Battalion (NEGB), Joint Detention Operations Group (JDG)
2010-2012, MA-0000, Naval Security Force (NSF) NSA Bahrain
2012-Present, MA-0000, VQ-3 Ironman