Service Photo
Service Details

Last Rank
Petty Officer Third Class
Last Primary NEC
HN-0000-Hospitalman
Last Rating/NEC Group
Hospitalman
Primary Unit
1966-1967, 1st Marine Division
Service Years
1966 - 1967
Last Photo
Personal Details



Home State

| | |
| --- | --- |
| Wisconsin | |

Year of Birth
1947

This Military Service Page was created/owned by

John B. Bruneel, Sr. (DocAsaurus), HMCM

to remember Geise, Dell Conley, PO3.

If you knew or served with this Sailor and have additional information or photos to support this Page, please leave a message for the Page Administrator(s)

HERE

.

Casualty Info

Home Town
Burlington
Last Address
Burlington


---

Casualty Date
Jan 26, 1967
Cause
Hostile, Died
Reason
Gun, Small Arms Fire
Location
Quang Nam (Vietnam)
Conflict
Vietnam War
Location of Interment
Wisconsin Memorial Park - Brookfield, Wisconsin
Wall/Plot Coordinates
14E 080
Last Known Activity
Not Specified
Comments/Citation
Vietnam Wall Panel coords 14E 080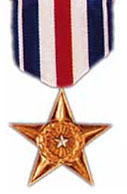 CITATION:
For conspicuous gallantry and intrepidity in action on 26 January 1967 while serving with Company "F", Second Battalion, Fifth Marines, in Quang Nam Province, Republic of Vietnam, As the company senior corpsman during a search and destroy operation against communist
insurgent forces. Petty Officer Geise was present when lead elements of the company came under heavy small-arms, automatic-weapons, and mortar fire from a numerically superior Viet Cong force. Without hesitation, he moved to the position of the lead elements and, despite the
hazards involved, commenced treating the wounded and assisting in their evacuation to a more secure area. Observing one seriously wounded Marine in an area swept by enemy fire. Petty Officer Geise moved to the Marine's; position nnd commenced medico! treatment. Although painfully wounded, he continued treatment of the Marine until he, himself , was mortally wounded by a burst of enemy machine-gun fire. Petty Officer Geise's bravery and inspiring devotion to duty were in keeping with the highest traditions of the United States Naval Service.