Service Photo
Service Details

Last Rank
Rear Admiral Lower Half
Last Primary NEC
112X-Unrestricted Line Officer - Submarine Warfare
Last Rating/NEC Group
Line Officer
Primary Unit
1955-1957, COMSUBRON 7, COMSUBPAC
Service Years
1930 - 1957
Last Photo
Personal Details



Home State

| | |
| --- | --- |
| New Hampshire | |

Year of Birth
1911

This Military Service Page was created/owned by

Felix Cervantes, III (Admiral Ese), BM2

to remember O'Kane, Richard Hetherington (MOH), RDML USN(Ret).

If you knew or served with this Sailor and have additional information or photos to support this Page, please leave a message for the Page Administrator(s)

HERE

.

Contact Info

Home Town
Dover
Last Address
Petaluma, California


---

Date of Passing
Feb 16, 1994
Location of Interment
Arlington National Cemetery - Arlington, Virginia
Wall/Plot Coordinates
Section 59, Grave 874
Last Known Activity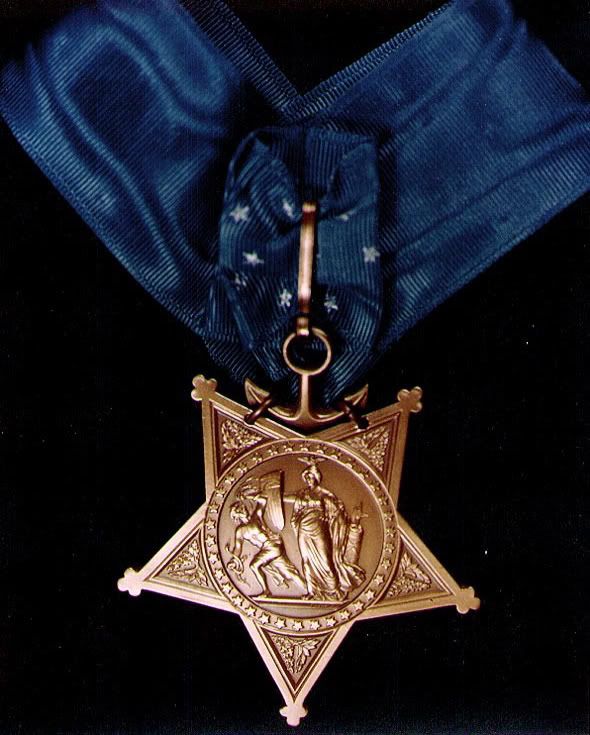 "For conspicuous gallantry and intrepidity at the risk of his life above and beyond the call of duty as commanding officer of the U.S.S. Tang operating against 2 enemy Japanese convoys on 23 and 24 October 1944, during her fifth and last war patrol.

Boldly maneuvering on the surface into the midst of a heavily escorted convoy, Commander O'Kane stood in the fusillade of bullets and shells from all directions to launch smashing hits on 3 tankers, coolly swung his ship to fire at a freighter and, in a split-second decision, shot out of the path of an onrushing transport, missing it by inches. Boxed in by blazing tankers, a freighter, transport, and several destroyers, he blasted 2 of the tagets with his remaining torpedoes and, with pyrotechnics bursting on all sides, cleared the area.

Twenty-four hours later, he again made contact with a heavily escorted convoy steaming to support the Leyte campaign with reinforcements and supplies and with crated planes piled high on each unit. In defiance of the enemy's relentless fire, he closed the concentration of ship and in quick succession sent 2 torpedoes each into the first and second transports and an adjacent tanker, finding his mark with each torpedo in a series of violent explosions at less than l,000-yard range. With ships bearing down from all sides, he charged the enemy at high speed, exploding the tanker in a burst of flame, smashing the transport dead in the water, and blasting the destroyer with a mighty roar which rocked the Tang from stem to stern. Expending his last 2 torpedoes into the remnants of a once powerful convoy before his own ship went down, Comdr. O'Kane, aided by his gallant command, achieved an illustrious record of heroism in combat, enhancing the finest traditions of the U.S. Naval Service"
Other Comments:

"Dick" O'Kane was born in Dover, New Hampshire, graduated from the U.S. Naval Academy in May 1934 and spent his first years of active duty on the cruiser Chester (CA-27) and destroyer Pruitt (DD-347). He received submarine instruction in 1938 and was then assigned to Argonaut (SS-166) until 1942. Lieutenant O'Kane then joined the precommissioning crew of the new submarine Wahoo, serving as her Executive Officer on five war patrols first under one timid commander, and eventually under Commanding Officer Dudley "Mush" Morton. Morton established a record as an excellent tactician, as he preferred to run the demanding analysis and plots while his XO manned the periscopes, a reversal of standard practices.
In July 1943, Lieutenant Commander O'Kane was detached from Wahoo and soon became Prospective Commanding Officer (PCO) of the Tang, which was then under construction. He placed her in commission in October 1943 and commanded her through her entire career. He was an innovator, and developed several operational tactics that drastically increased his ship's efficiency. Among these tactics were daylight surface cruising with extra lookouts, periscope recognition and range drills'??enabling clear tactical sureness when seconds counted, and methods of night surface attacks'??one of his favorite techniques to obtain and maintain the initiative in battle.
In five war patrols, O'Kane and Tang sank an officially recognized total of 24 Japanese ships, establishing one of the Pacific War's top records for submarine achievement. Several times during the war he took the Tang into the heart of a convoy and attacked ships ahead and behind while cooly steering clear of escorting combatants'??counting on Tang's relative position, speed, and low profile to keep clear of enemy escorts. He and the Tang also performed laudably on 'Lifeguard Duty', which was a practice of positioning one or more submarines off an island to be attacked by planes of the Fast Carrier Task Forces to be in a nearby close-in 'ditching station' in position to rescue downed pilots. Off of Truk he and the Tang rescued 22 airmen in one mission taking some interesting risks in the process and setting an all-time record which earned a Presidential Unit Citation (US).
The Tang and O'Kane's third patrol, into the Yellow Sea, ranked first in the war patrol records for number of ships sunk in a single patrol. O'Kane claimed 8 ships at the time but post war analysis increased this to 10 ships. On one attack he had targeted 2 large ships with 3 torpedoes each and assumed 3 hits in each. Japanese records actually reported 2 hits in each with the 3rd of each spread hitting smaller ships in the next column. This surpassed the next highest patrol which was for the USS Wahoo, with O'Kane as XO, in the same area the year before.
He was captured by the Japanese when his boat was sunk in the Formosa Strait by its own flawed torpedo (running in a circle) during a surface night attack on October 24'?? October 25, 1944, wherein he lost all but eight of his crew, and was secretly (i.e. illegally) held prisoner until the war's end some ten months later. Following his release, Commander O'Kane was awarded the Medal of Honor for his "conspicuous gallantry and intrepidity" during his submarine's final operations against Japanese shipping.

In the years following World War II, Commander O'Kane served with the Pacific Reserve Fleet as Commanding Officer of the submarine tender Pelias (AS-14), testified at Japanese war crimes trials, was Executive Officer of the submarine tender Nereus (AS-17) and was Commander Submarine Division 32. He was a student at the Armed Forces Staff College in 1950'??51 and was subsequently assigned to the Submarine School at New London, Connecticut, initially as an instructor and, in 1952'??53, as the Officer in Charge.
Promoted to the rank of Captain in July 1953, O'Kane commanded the submarine tender Sperry (AS-12) until June 1954 and then became Commander Submarine Squadron Seven. Following studies at the Naval War College in 1955'??56, he served in Washington, D.C., with the Ship Characteristics Board. Captain O'Kane retired from active duty in July 1957 and, on the basis of his extensive combat awards, was simultaneously advanced to the rank of Rear Admiral on the Retired List.
In 1998, the Aegis class, guided missile destroyer USS O'Kane (DDG-77) was named in honor of Rear Admiral O'Kane. He wrote books about his service on the Wahoo and Tang, called Wahoo & Clear the Bridge.
In addition to the Medal of Honor, O'Kane received three Navy Crosses, three Silver Stars, the Legion of Merit with "V" device for valor, the Purple Heart and several other decorations.

The wardroom of the oldest fast attack submarine in the United States Pacific fleet (currently USS Olympia (SSN-717)) carries O'Kane's personal cribbage board, and upon decommissioning the board is transferred to the next oldest boat.
1934-1936, USS Chester (CA-27)
1936-1938, USS Pruitt (DD-347)
1938-1939, NAVSUBASE New London/Groton
1939-1942, USS Argonaut (SS-166)
1942-1943, USS Wahoo (SS-238)
1943-1944, USS Tang (SS-306)
1946-1948, USS Pelias (AS-14)
1948-1951, USS Nereus (AS-17)
1951-1953, NAVSUBASE New London/Groton
1953-1954, USS Sperry (AS-12)
1955-1957, COMSUBRON 7, COMSUBPAC