Service Photo
Service Details

Last Rank
Chief Petty Officer
Last Primary NEC
MM-0000-Machinist's Mate
Last Rating/NEC Group
Machinists Mate
Service Years
1918 - 1940
Last Photo
Personal Details



Home State

| | |
| --- | --- |
| Illinois | |

Year of Birth
1901

This Military Service Page was created/owned by

Felix Cervantes, III (Admiral Ese), BM2

to remember Badders, William (MOH), MMC.

If you knew or served with this Sailor and have additional information or photos to support this Page, please leave a message for the Page Administrator(s)

HERE

.

Contact Info

Home Town
Harrisburg, IL
Last Address
Harrisburg, IL


---

Date of Passing
Nov 23, 1986
Location of Interment
San Francisco National Cemetery - San Francisco, California
Wall/Plot Coordinates
Not Specified
Last Known Activity

William Badders was born in Harrisburg, Illinois, on 15 September 1901. He enrolled in the Naval Reserve in August 1918 and transferred to the regular Navy in December 1919. Later trained as a diver, Badders was awarded the Navy Cross for "extraordinary heroism and devotion to duty" during the salvage of USS S-51 (SS-162) in 1926. He was designated a Master Diver in April 1931 and received commendations for his diving work in salvaging USS S-4 (SS-109) in 1928 and the Japanese steamship Kaku Maru in 1932, and for clearing the propeller of USS Bittern (AM-36) at sea in 1933.
Chief Machinist's Mate Badders was awarded the Medal of Honor for heroism during the rescue of survivors of USS Squalus (SS-192) and subsequent salvage of that submarine in 1939. He was Senior Member of the rescue chamber crew and served as a diver during the salvage effort. He transferred to the Fleet Reserve in March 1940.
William Badders died on 23 November 1986 and was buried in the San Francisco National Cemetery in San Francisco, California.
Other Comments: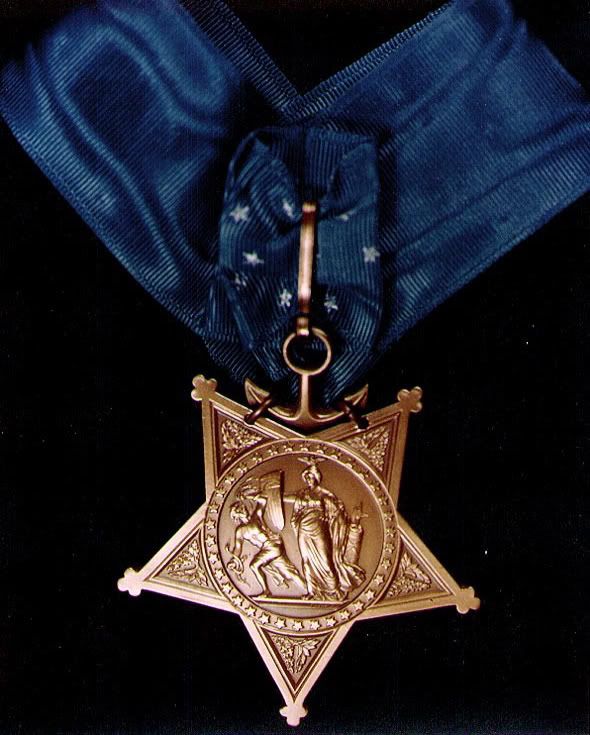 "For extraordinary heroism in the line of his profession during the rescue and salvage operations following the sinking of the U.S.S. Squalus on 23 May 1939. During the rescue operations, BADDERS, as senior member of the rescue chamber crew, made the last extremely hazardous trip of the rescue chamber to attempt to rescue any possible survivors in the flooded after portion of the Squalus. He was fully aware of the great danger involved in that if he and his assistant became incapacitated, there was no way in which either could be rescued. During the salvage operations, BADDERS made important and difficult dives under the most hazardous conditions. His outstanding performance of duty contributed much to the success of the operations and characterizes conduct far above and beyond the ordinary call of duty."