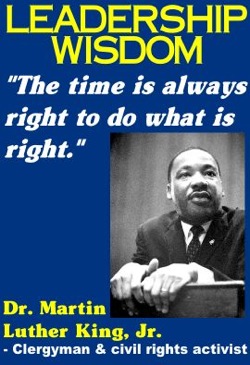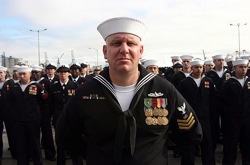 STANDING IN RANKS
-
Sailors from USS Green Bay (LPD 20), stand at parade rest; awaiting the word from ship's sponsor Rose Magnus to man the rails and bring their vessel to life. Green Bay is the fourth ship of the San Antonio-class.
- Photo by MC1 Jose Lopez, Jr.

- Last Nimitz-class carrier, USS George H.W. Bush, commissioned
- Selective re-up bonus policy changes
- New Navy counter-piracy task force established
- Free anti-virus software available to DoN, DoD employees
- Three brothers serve aboard Navy's newest carrier
- USS The Sullivans Sailors visit namesake DoDDS school in Yokosuka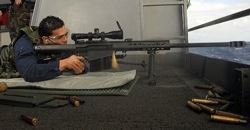 SIGHTING-IN -
Aviation Ordnanceman 3rd Class Jamie Mctizic, from Hobbs, NM; fires a .50-caliber Barrett sniper rifle off the fantail of the aircraft carrier USS John C. Stennis (CVN 74) during a live-fire exercise. Stennis is on a scheduled six-month deployment to the western Pacific Ocean.
- Photo by MC3 John Husman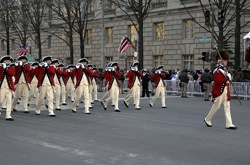 INAUGURAL POMP & CEREMONY - The Old Guard Fife and Drum Corps, a unit of the US Army's 3rd Infantry Regiment, march down Pennsylvania Avenue during the 2009 Presidential Inaugural Parade in Washington, DC. More than 5,000 military members provided ceremonial support to the 2009 Presidential Inauguration, a tradition dating back to George Washington's 1789 Inauguration.
- Photo by MC2 George Trian
NTWS Forums - Your Sounding Board!
What was your best duty station or shipboard assignment and why? What is the recipe for that wonderful dish you make for a holiday or other occasions? Do you have any tips about keeping healthy, or things to watch out for if you have a disease? These are but a few of the topics that are covered by the many Forums on NTWS. These forums provide you, the members, a variety of places to discuss with other members the many topics we have in common.
Those members still on active duty would probably like to know about good assignments when they make out their "dream sheets" or talk to their detailers at BUPERS. Those who have worked as detailers might want to provide a few tips for members in preparing to talk about their next assignment.
If you have a disease like diabetes, what tips can you give others about the disease and things to watch out for with diabetes? Encourage a shipmate on NTWS to keep on top of a health problem so he stays with us for a long time.
These are but a couple of topics that are available for you to offer advice, warn others about, discuss with other NTWS members, or just vent your frustrations about. So check out the many Forums and start a lively discussion about a topic that interests you!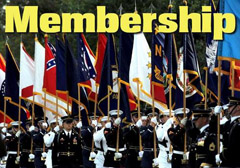 Navy.Togetherweserved is your website - please help secure its future by upgrading to Full Membership.

There is no charge to join NTWS and remain a Free Member, however there are considerable benefits to becoming a Full Member. By upgrading to Full Membership, which is modestly priced and very simple to do, you not only have access to premium areas of the website but, in so doing, you also help support the ongoing development, maintenance and promotion of Navy.TogetherWeServed.com and keep it advertisement free.

Please invite a Shipmate and help more NTWS Members reconnect!

If every NTWS Member invites one or more active, reserve or retired Shipmate to join NTWS, this dramatically increases the chances of Members being able to locate other Shipmates they served with.

As a way of saying thank you, for every 5 (five) new Members who join from your personal invitations, we will extend your Full Membership by 6 months. Click here to invite an Shipmate.

UNIFORM REGULATIONS:
NAVY - NAVPERS 15665I

MARINE CORPS - MCO P1020.34G

ARMY - AR 670-1

AIR FORCE - AFI 36-2903

COAST GUARD - COMDTINST M1020.6E

Defenselink
-- The
OFFICIAL
source of news and information from the Department of Defense, related agencies and all military branches.
Multi-National Force - Iraq
-- Official website of MNF-I
Multi-National Corps - Iraq
-- Official website of MNC-I
International Security Assistance Force (ISAF)
-- Official website for coalition forces in Afghanistan
The Pentagon Channel
-- 24-hour broadcasts of official military news and information for members of the US Armed Forces through select stateside cable systems, and overseas via American Forces Network (AFN).
My AFN.mil --
American Forces Network (AFN) provides multi-channel, broadcast-quality radio and television services and expanded internal information products to all DoD members and their families stationed overseas, on contingency operations, and onboard Navy ships around the world.
Military Homefront --
A DoD Web portal for reliable Quality of Life information designed to help troops and their families, leaders and service providers. Whether you live the military lifestyle or support those who do, you'll find what you need!
myPay --
myPay allows you to manage your pay information, leave and earning statements (LES), W-2s and more...putting more information and services at your fingertips. Brought to you by the Defense Finance and Accounting Service (DFAS).
TRICARE Portal --
Information you need about your TRICARE health benefits. Includes details on eligibility, plans, medical, dental and vision coverage. Also details on TRICARE operations, guidance, manuals and policy.
Stars & Stripes
-- The DoD-authorized
UNOFFICIAL
daily newspaper for US Forces overseas, printed in European, Pacific and Mideast editions.

Department of Defense Educational Activity (DoDEA)
-- DoDEA operates more than 218 public schools for grades K-12 in 14 districts located in seven U.S. states, Puerto Rico, Guam and 12 foreign countries to serve the children of military service members and Department of Defense civilian employees.
Army & Air Force Exchange Service (AAFES)
-- The military's largest retailer. A mission-essential, and the premier quality of life provider for all DoD military members, civilians, contractors and their families worldwide.
Defense Commissary Agency (DeCA) --
Delivering the premier quality-of-life benefit to military members worldwide.
United Service Organizations (USO) --
The USO supports U.S. troops and their families wherever they serve. Across the United States and around the world, the American military knows that the USO is there for them. Until Every One Comes Home.
Space Avaliable Travel fact sheet --
Answers to the most common Space A travel questions, courtesy of the 60th Air Mobility Wing, Travis AFB, CA.

OFFICIAL SERVICE BRANCH MAGAZINES:

NAVY - All Hands

MARINE CORPS - Marines

ARMY - Soldiers

AIR FORCE - Airman

COAST GUARD - Coast Guard

Place your Website Link on NTWS!
If you operate a Navy-orientated website and interested in trading links with NTWS, please contact our Links Manager at
links@navy.togetherweserved.com
. Include your URL, up to 100 words describing your website, and a
468x60
website banner in JPEG format, if available.
For information on posting an NTWS banner on your site, please click
here
.


Recently left the Navy? Looking for a new post-military career, or planning on going "in a different direction" from your present civilian job?
Welcome to the
NTWS Job Board
which is on the left hand Home Page just as you log into NTWS and contains
hundreds of job positions!
All positions, described in detail, are posted by fellow NTWS Members who are familiar with the credentials and experience offered by former Shipmates.
Here is just a small sample of the many new jobs recently posted:
Position: All Aviation Ratings/MOS/AFSC
Location:
MCAS Cherry Point, NC & MCAS Miramar, CA
Salary Range: TBD

Position: Project Manager Gov't/Industrial
Location:
Glendale Heights, IL
Salary Range: TBD

Position Offered: Rig Test Engineer
Location:
Sugarland, TX
Salary Range: TBD

Position: Hydraulic Design Engineer (Hydraulic Engineering)
Location:
Independence, OH
Salary Range: TBD

Position: Senior Logistics Engineer
Location:
CA & MD
Salary Range: TBD

Position: Senior IT Network Engineer/Technician
Location:
Iraq (1 year tour)
Salary Range: TBD

Position: Public Safety Officer
Location:
Highland, CA
Salary Range: $39K - $55K p/a

To view additional job postings, please check our new
Job Board
in the
LEFT-HAND
column of the
NTWS Home Page
.
Remembrance Profiles
NTWS is a place for all Sailors, living and deceased. You can post and maintain Remembrance Profiles for your Shipmates by clicking on
Remember a Shipmate
on the left-hand side of the Home Page. This allows you to remember a Fallen, Deceased, MIA/POW, Unlocated Sailor/Aviator or to create an Assisted Profile for a living Sailor/Aviator who is unable to post their own profile.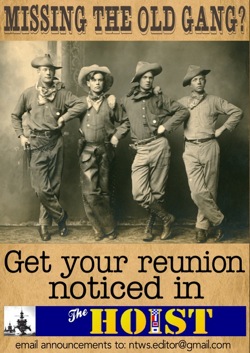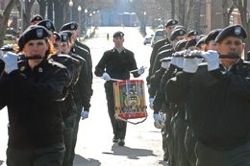 KEEPING THE BEAT
- Army SSG Brian L. Barnhart, a snare drummer assigned to the 3rd US Infantry Regiment's Fife
and Drum Corps, trails the ensemble down Sheridan Avenue on Fort Myer, VA, during
rehearsal for President-elect Barack Obama's inaugural parade Jan. 20 in Washington DC. Fifty-eight
members will march in the inaugural parade - the largest number of
members in the Fife and Drum Corps' history.
- DoD photo by SSG Michael J. Carden


DEPARTMENT OF DEFENSE
- Senate slates hearings to confirm Defense nominees
- CJCS Mullen: Emphasis on 'soft power' in foreign policy
- DoD, VA host suicide prevention conference
- Services meet, exceed December recruiting goals
- Former CJCS Pace portrait unveiled at Pentagon
- Economic improvements in Iraq show promise

- Command donates ambulances to Afghan Police medics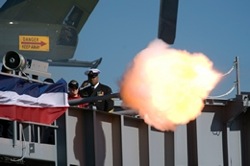 BATTERY SALUTE
-
Sailors fire the saluting battery in honor of President George W. Bush during the commissioning ceremony of the aircraft carrier USS George H.W. Bush at Naval Station Norfolk, VA on Jan. 10. The Navy's newest, and final, Nimitz-class aircraft carrier is named after the 41st president of the United States and World War II naval aviator.
- DoD photo by PO1 Chad J. McNeeley

ARMY
- Baghdad Sports Complex Reopens After Renovations- Indian Army Plans Future Operations With US Forces
- USACE Civilian Engineer in Iraq Earns Top Honors
- Training, UAVs, Key to Army Aviation in the Field
- Soldiers Bolster US Bobsled Team for World Championships
- East Whips West at Army's All-American Bowl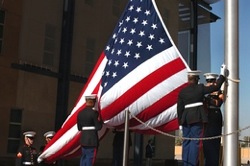 RAISING OLD GLORY -
Marines raise the American flag in front of the Chancery Building during the dedication ceremony for the new US Embassy in Baghdad, Iraq, earlier this month. The flag raising was accompanied by a rendition of the "Star-Spangled Banner" and other music provided by the US Army's 4th Infantry Division Band. More than 1,200 US diplomats and staff from 14 federal agencies will work and live on the embassy compound. The Marines are assigned to the Marine Security Guard (MSG) detachment at the new embassy.
- US Army photo by SFC Derren J. Mazza
AIR FORCE
- Provisional Global Strike Command activated
- McChord Airmen earn top marks in nuclear inspection
- Servicemembers help following Costa Rica quake
- Museum opens exhibit dedicated to 'Warrior Airmen'
- Airmen in sky give situational awareness to ground warriors
- AF amputee returns to SW Asia
- Yokota Airmen strengthen bonds with Japanese military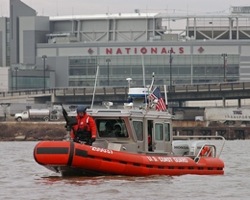 ON PATROL, ALWAYS READY -
A boat crew from Coast Guard Station Washington DC conducts a waterway patrol along the Potomac River in front of Nationals Park during an exercise leading up to the 2009 Presidential Inauguration.

- USCG photo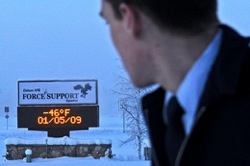 MAN, THAT'S COLD! -
An Airman checks the temperature as he heads to his car on Eielson AFB, AK. The recent cold spell that hit the interior of Alaska sent temperatures plummeting into the -50's and -60's at night.
- USAF photo by A1C Laura Max

MARINE CORPS
- Advisor awarded Bronze Star for battlefield recovery efforts

- Grunts assault mock city on Fort Pickett
- Navy Chaplain's 'guardian' always ready to fight
- MCRD PI recruits learn to duck, weave
- Corps conducts urban flight operations in Virginia
- 1st LAR Bn. Marines plant seeds to boost local economy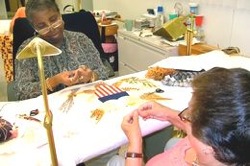 FLAG-MAKING 'LADY FINGERS'
-
Christine Upchurch (upper left) and Maria Martins work together sorting thread bobbins while hand-embroidering a new vice presidential flag at the Defense Supply Center Philadelphia (DSCP). Official embroidered flags for military organizations and federal agencies are hand-made by a staff of civilian specialists employed by the Defense Logistics Agency.
- Photo courtesy Defense Logistics Agency
COAST GUARD
- 2008: Lowest figures for recreational boating mishaps
- CG recruit company to march in Inaugural Parade
- Cutter Boutwell to deploy with USS Boxer Expeditionary Strike Group
- CG rescues stuck swan from Ohio river
- Marine Safety: Are you ready? SAR beacon signals go digital on Feb. 1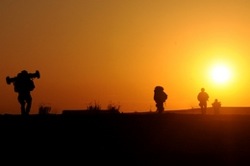 AFGHANI SUNSET -
British Royal Marines from 3 Commando Brigade, 42 Commando, based in Plymouth, UK; take part in Operation Sond Chara, the clearance of Nad-e Ali District of Helmand province in southern Afghanistan by Afghan National Security Forces and International Security Assistance Force (ISAF) troops. The operation's goal was to bring stabilization to the district, increased security for Lashkar Gah and set safe conditions for voter registration later this year.
- USMC photo Cpl. John Scott Rafoss
Stay Connected -- Keep Your E-mail Addresses Current!
There are two ways in which an old friends and Shipmates can contact you via the NTWS website: the first is via your "public" e-mail address displayed in your Personal Details on your Profile Page; and the other is by leaving a message in your Message Center Inbox. The latter triggers an advisory e-mail, sent to your "private" e-mail address to inform you that you have received a message and who it's from.
Your "private" e-mail address, which is the one that TWS uses, is contained in your Account Details at the top of your Profile Page which you can modify at any time. NTWS Members' "private" and "public" e-mail addresses are usually the same. So, please regularly log-in and update any changes to your e-mail addresses both in the Account Detail and Personal Detail sections of your Profile.


Email your announcement as early as possible to: editor@navy.togetherweserved.com or ntws.editor@gmail.com.

USS WAHOO (SS-565),
Apr. 16-18, 2009; Honolulu, HI. Contact: Tom Young, tank@tomandshirleyyoung.com, (603) 362-5781, or web: www.usswahoo.com


USS SEA DEVIL (SS-400 & SSN-664)
Combined Reunion, Apr. 23-26, 2009. All years, all crews, all patrol riders. For full details, visit: www.seadevilssn664.org.
USS SAM RAYBURN (SSBN-635)
, April 26-30, 2009, Fredricksburg, TX. For details go to: www.ssbn635.org, click on "Reunion Information."
USS MULIPHEN (AKA-61)
, Apr. 26-29, 2009, Virginia Beach, VA. Contact Ron Wiant: (302) 737-1751 or rwiant1@verizon.net.
USS WARRINGTON (DD-843)
, Apr. 29-May 3, 2009; San Diego, CA. Contact: Stan Prager (916) 791-6700 or Stashuman843@ msn.com
USS WACCAMAW (AO-109)
, Apr. 30-May 3, 2009; Fort Lauderdale, FL. Contact: Sandy Jackson (318) 222-3828, or sanwan4@att.net
USS BUSHNELL (AS-15)
, May 3-6, 2009; Raleigh, NC. Contacts: Ben Supowitz: (215) 676-3585, or benel24@comcast.net; Mike Wentzel: (610) 985-6641, or wenfab@1usa.com
USS SCAMP (SSN 588)
, May 6-10, 2009; Mt. Pleasant (Charleston), SC. For details, visit www.uss-scamp.com
USS WILLARD KEITH (DD-775)
, May 13-16, 2009; New London, CT. Contact: Richard Marcham: (860) 647-1522 or rnmarcham@peoplepc.com
USS MAGOFFIN (APA-199)
Association reunion, May 19-24, 2009; Norfolk, VA. For details: ussmagoffin.org, or (540) 337-0290.
NAVAL WEATHER SERVICE ASSOCIATION
, May 20-24, 2009; Jacksonville FL. Open to all former & current USN, USMC, USCG and federal civilians. Contact Bob Johnson: (904) 777-4443, or e-mail bcjohjax@aol.com
USS CONYNGHAM (DD 371/DDG 17)
, May 31-June 4, 2009; Gettysburg PA. Contact: Warren Wilde, wwilde@embarqmail.com
USS INGRAHAM (DD-694)
June 10-14, 2009; Buffalo, NY. For details visit www.dd-694.com
USS THOMAS C. HART (DE/FF 1092)
Veterans Association, June 10-14, 2009; Charleston, SC. Contact: Jerry Leatherwood: (252) 524-4021 or jerrylwood@embarqmail.com
USS NIMITZ (CVN 68)
Association Reunion, June 13-18, 2009; aboard Royal Caribbean's "Enchantment of the Seas." For details: www.ussnimitzassociation.org.
MINESWEEPER REUNION
(all ship classes), June 27, 2009, Ft. Worth, TX. Contact: Allan Fitzwater, afitzwater@charter.net.
USS WHITFIELD COUNTY (LST-1169)
, Aug. 24-27, 2009; Reno, NV. Contact: Carl Forbes (304) 278-5722 or carlforbes@hughes.net. Web: lst1169.homestead.com
USS ENTERPRISE (CVA[N]-65)
Fire Veterans Reunion, Aug. 14-16, 2009; Seattle, WA. Third reunion of fire veterans and families of our fallen shipmates aboard Enterprise on Jan. 14, 1969. Contact: Mike Neville: ichabod1969@charter.net, or (775) 331-1918
USS MISSOURI (BB-63)
annual reunion, Sept. 2-7, 2009; Norfolk, VA. All crews from 1944 to 1992. Contact: mo63@FTC_I.net, or www.bb63vets.com
USS OGLETHORPE (AKA 100)
, Sept. 8-11, 2009; Newport, RI. Contact: misty639@embarqmail.com, (908) 475-4435, or visit ussoglethorpe.com
USS STONEWALL JACKSON (SSBN 634 )
, Sept. 9-12, 2009; San Diego, CA. Contact: Galon Olson (906) 542-3396, email: g_olson@hotmail.com, or http://www.ssbn634.com/
USS FLOYD B. PARKS (DD-884)
, Sept. 14-21, 2009; San Antonio, TX. Contact: Bill Birdsong (951) 789-5309, or soonbil@gmail.com
AE SAILORS ASSOCIATION
2009 annual ships reunion, Sept. 16-20, 2009; Norfolk, VA. AE & AO Sailors, families and guests are invited. Contact: Jerry King (626) 339-9793, or email dd694@adelphia.net
PATROL SQUADRON 22 (VP-22)
reunion, Sept. 17-20, 2009; Cocoa Beach, FL.
USS NORTHAMPTON (CA-26 /CLC-1/CC-1)
, Sept. 17-21, 2009; Norfolk, VA. Contact: Ron Groft (765) 430- 6535, or email: ron.groft@comcast.net
USS FORRESTAL (CVA/CV/AVT-59)
, Sept. 22-27, 2009; Virginia Beach, VA. Contact: Hugh McCabe, (757) 340-1105, or email: hmccabe1@cox.net
USS PHILIPPINE SEA (CV-47)
, 1946-1958 eras, Oct. 2009; Tucson, AZ. Contact: Chuck Davis, (941) 743-5460 or (941) 391-1509. Email: philsea@embarqmail.com
USS MAUNA KEA (AE-22)
, Oct.1-4, 2009; San Antonio, TX. Contact: Jerry Mouton: jerry.mouton@williamjacob.com
NATIONAL SONAR ASSOCIATION
, Oct. 2-5, 2009; San Diego, CA. Contact: John Bedford (925) 768-4702, or web: www.sonarshack.org
USS BORDELON (DD/DDR-881)
reunion, Oct. 7-11, 2009; Myrtle Beach, SC. All years, all crews. Contact: Barney Oursler, (410) 789-2281, or richard_our@cablespeed.com
MOBILE CONSTRUCTION BATTALION ONE (MCB-1)
reunion, Oct. 9-12, 2009; Las Vegas, NV. Contact: Peter Dowd: mcb1reunion@verizon.net or (781) 837-0393
NAVY AMPHIBIOUS FORCE ASSOCIATION
reunion, Oct. 11-16, 2009; San Antonio, TX. Contact: John J. Walsh, (732) 367-6472 or email: apa224vp16@comcast.net

PATROL SQUADRON SIX (VP-6)
"Blue Sharks", Oct. 13-18, 2009, Honolulu, HI. Contacts: Steve Ellis: tcomm1@mindspring.com or (706) 202-7105; Frank Lueder: luederf001@hawaii.rr.com or (808) 728-6348; Larry St. Pierre: larrystpierre8@hotmail.com. For details, visit PatronSix.com
USS HENRY L. STIMSON (SSBN 655)
, Oct. 23-25, 2009; King's Bay, GA. Contact: Jim Kinney JimRKinney@aol.com, or visit www.ssbn655.org
USS POLLUX (AKS-2 & AKS-4)
, Oct. 28-Nov. 1, 2009; San Diego, CA. Contact: Glen Broxson (850) 994-0416 or GLENBROXSON@aol.com
USS JULIUS A. FURER (DEG/FFG-6)
, Nov. 2-7, 2009; onboard Carnival cruise ship Destiny. Contact: Paul Croteau, pcroteau@verizon.net
USS FIREDRAKE (AE-14)
, Nov. 6-8, 2009; Jacksonville, FL. For details: AE14.2009@gmail.com, or visit www.USSFiredrake.org
USS WHITE PLAINS (AFS-4)
, May 2010; Washington DC. Contact: (801) 985-3665, or email AFS-4@comcast.net
Profile Assistance
The NTWS profile pages are very detailed, so we've created a list of tips and pointers to help you navigate and use the features of the site more easily.
You may visit the "Member Assistance" section at the bottom left of the Home Page under the "Home" tab or e-mail
profilehelp@navy.togetherweserved.com
for assistance.

Canadian Navy
(CN)
-
www.navy.forces.gc.ca/
Royal Australian Navy
(RAN)
-
www.navy.gov.au/
Royal New Zealand Navy
(RNZN)
-
www.navy.mil.nz/
Republic of Singapore Navy
(RSN)
-
www.mindef.gov.sg/
Philippine Navy
(PN)
-
www.navy.mil.ph/
Japan Maritime Self-Defense Force
(JMSDF)
-
www.mod.go.jp
Royal Thai Navy
(RTN) -
www.navy.mi.th/
Republic of Korea Navy
(ROKN)
-
www.navy.mil.kr
UK Royal Navy
(RN)
-
www.royal-navy.mod.uk/
Israel Navy
(IN) -
www1.idf.il/
Federal German Navy
(Bundesmarine)
-
www.marine.de/
(
German only
)
Irish Naval Service
(Seirbhís Chabhlaigh na hÉireann)
-
www.military.ie
French Navy
(Marine Nationale)
-
www.defense.gouv.fr
Italian Navy
(Marina Militare)
-
www.marina.difesa.it/
(
Italian only
)
Spanish Navy
(Armada Espanola)
-
www.armada.mde.es/
Swedish Armed Forces/Navy
(Marinen)
-
www.mil.se/
Indian Navy
(Bharatiya Nau Sena)
-
indiannavy.nic.in/
NTWS Membership Growth
Since its launch on Navy Day, October 27, 2006, 375,000 Sailors from WWII to the present-day, have joined this website. As a result, many Members have reported reconnecting with Shipmates from the past; and as the site continues to grow beyond 400,000 Members by the end of the year, this will be an increasingly common occurrence.
NTWS does not permit public access, and therefore has one of the highest percentages of Navy Members of
any
Navy community website - as most have been invited by existing NTWS Members. Please help our unique Navy Community continue its strong growth and invite other Sailors that you know.
To go directly to the
Navy.Together WeServed.com
website click on the hypertext.
Its YOUR CAREER!
NPC Makes Preparing for Selection Boards Easier
Story by MCC(SW) Maria Yager
Navy Personnel Command Public Affairs

MILLINGTON, TN -
A new program announced this month by Navy Personnel Command (NPC) makes reviewing records and preparing for selection boards easier by providing online access to their official military personnel file (OMPF).
Web Enabled Record Review (WERR), announced in NAVADMIN 011/09, allows Sailors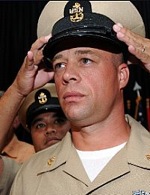 to review documents in their OMPF, which are the same documents reviewed by selection board members when considering candidates for officer advancement, selection for chief, senior chief and master chief, and other selection boards.
"There's no substitute for empowering Sailors with the benefits of personalized access to their official military personnel file," said Jim Laudermilk, head, Military Personnel Records Management and Policy at NPC.
Sailors can now access their WERR through Bupers on Line (BOL) at https://www.bol.navy.mil. All active duty and selected Reserve personnel with a BOL account and a CAC-enabled computer with appropriate certificates can now view their OMPF online by selecting the WERR option on the BOL main menu page. This application also allows Sailors to download and print service-record documents for personal and professional use.
"[It is] very impressive, user friendly, and offers easy access. I was extremely pleased with the availability of my personnel files in WERR and my ability to access and print copies of the things that I needed," said Lt. Cmdr. Ricky Small, assigned to NPC.
Since WERR mirrors what is uploaded to the Electronic Military Personnel Records System, recently submitted documents may not yet appear in the record. If documents have been sent to NPC within the past 12 months, there is no need to resend them. They are still being processed.
"The projected goal of WERR tool is to empower Sailors. Offering almost instantaneous viewing of service-record documents and providing the opportunity to notify NPC of official corrections online improves records management for the entire Navy and ensures records are selection-board ready." said Dwight Stanton, director, Military Personnel Records Management Division.
WERR is an improvement because it eliminates the wait Sailors previously faced.
"There are unnecessary time-lags caused by waiting days or weeks to receive the CD version of the OMPF in regular mail," he added.
- US Navy photo
Enjoyed This Newsletter?
Please forward this link to other Sailors you know, and your friends and family!
http://navy.togetherweserved.com/usn/
newsletter2/29/newsletter.html
As NTWS continues to grow, so does its potential to find old Shipmates and new friends; as well as creating a vibrant and enjoyable Naval Community representing all eras, from WWII to present-day.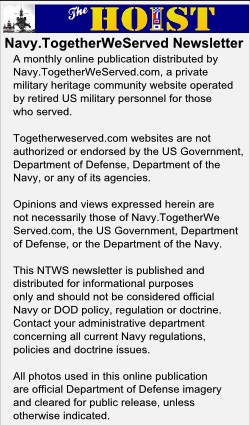 Please send any comments, quality improvement suggestions or story ideas to:
editor@navy.togetherweserved.com
or
ntws.editor@gmail.com
.
Jon Yim - Editor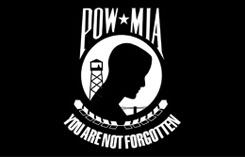 ---

I HATE BEING SICK...
I am your worst enemy when I catch a bug that leaves me coughing, sneezing, chilled, weak and nauseous. I am a cranky person for at least a few weeks.
What ticks me off is that I get the flu shot religiously (now that I'm 50, it's high on my health 'to-do' checklist) before the start of the season, eat healthy, get a reasonable amount of excercise, and take the meds my doctor prescribes to maintain my health.
Unfortunately, my dear lovely wife came home the other day with a bug that's going around her office. I thought I was OK and would sidestep it...then BAM! (sorry, Emeril...); a couple of days later, I'm a mess of sneezing, body ache, mucus, used facial tissues and hacking.

I don't blame my wife for making me sick. Oh no, dear friends. I blame the inconsiderate person at her workplace that just HAD to come-in to work sick and spread the "cheer" to their co-workers.
Y'know, folks...if you're SICK, STAY HOME! That's what sick time is for (for those of you TWS members who earn it at your civ jobs). Last thing I need is to get what you've got. And if you just HAVE to go to work sick, do your co-workers a favor by wearing a barrier mask to reduce the transmission, cough/sneeze in your sleeve; and wash your hands or use hand sanitizer!
DOING THE RIGHT THING...
On Jan. 15, an everyday American reminded us of who we are and who we can be.
The pilot of US Airways Flight 1549, Chelsey B. "Sully" Sullenberger, crash-landed a crippled airliner in New York's Hudson River saved 155 lives on board. He steered the aircraft toward the river when both engines failed less than five minutes after takeoff from LaGuardia Airport in New York.
Sullenberger learned how to fly in the Air Force, serving-out his seven-year commitment as an officer and pilot. He then began a 29-year career as an airline pilot and safety expert. When you throw in his time as a cadet at the Air Force Academy (Class of 1973), he had more than 40 years of training, education and experience to prepare him for the challenge he would face when his jet lost power.
He prep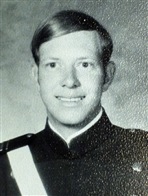 Chesley B. "Sully" Sullenberger, the pilot who saved 155 passengers aboard US Airways Flight 1549, poses for his 1973 US Air Force Academy yearbook photo. He served on active duty in the Air Force from 1973 to 1980.
-USAF photo

ared himself well. Like all military pilots, Sullenberger spent hundreds of hours studying emergency procedures and practicing them in simulators; and continued the practice when he transitioned to commercial airliners. A definition of integrity is doing the right thing when no one else is looking, and Sullenberger made himself a better pilot by studying and practicing when no one else was paying a lot of attention. His foundation of knowledge and skill was strong because he put in the time and effort to build it.

When faced with a crisis, Sullenberger didn't panic. Instead he focused on what he had to do to save his plane and his passengers. Ditching an Airbus jetliner is an incredibly difficult thing to do, and Sullenberger was able to do it safely. He executed his responsibilities with excellence.

Once the aircraft stopped in the cold waters of the Hudson, he continued to care for his passengers and crew. New York's Mayor described how Sullenberger walked the aisles of his airplane twice to make sure everyone was out -- putting service to others before his own personal safety. In the middle of incredible stress and strain, Sully chose to do the right thing.

Flight 1549's story had "legs" -- in media-speak. Even with an historic inauguration approaching, the public remained fascinated with the incident, hanging on every detail as recounted by the passengers, ferrymen and rescue specialists. This can be explained by the sheer drama of the crash and the fact that it happened in our largest city.

On a very cold day in New York City, Sully made a difference. They came from his Air Force core values of integrity, service and excellence; which echoes the Navy's core values of honor, courage and committment.

Core values weren't created by the military. They came from the American people we serve. Although the headlines may be filled with stories of fraud, greed and waste, it's important to remember that there are millions of Americans -- in and out of uniform -- who choose to live by these values. Whether it's the teacher who takes the time to help a troubled student or the cop who chases-down a perp, many Americans choose to live according to basic core values.

"Sully" Sullenberger reminds us of this. In these challenging times, it's good to remember what makes our country great.

Until next time...

Jon Yim
Editor


-30-
---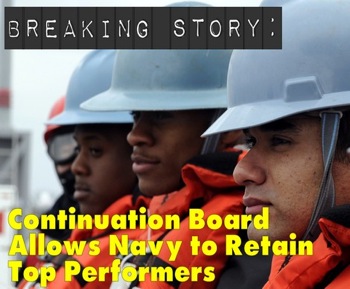 By Navy Personnel Command Public Affairs

MILLINGTON, TN - The Chief of Naval Personnel (CNP) announced the establishment of senior enlisted continuation boards this month as a means to help shape the force.

"In an effort to stabilize and shape the force, ensure continued advancement opportunity, and retain our top performers, a continuation board for enlisted Sailors with over 20 years of active service will be held for active and FTS (full time support). The board will be focused on retaining our top performers serving in our most demanding billets while also ensuring continued advancement opportunity," said Vice Adm. Mark Ferguson, CNP.

The annual board, along with several other force-shaping measures, has been introduced as the Navy strives to meet its congressionally mandated end strength of 329,000 active duty Sailors.

"Our intention is to stabilize our personnel end strength at 329,000 from our current level of 331,000," said Ferguson.

According to the message, the fiscal year (FY) 2010 E7-E9 Senior Enlisted Continuation Board convenes Sept. 21 at Navy Personnel Command. Members not selected for continuation will transfer to the fleet reserve or retire no later than June 30, 2010.

The board will review the records of active-duty and FTS E7 through E9 personnel with at least 20 years of active service and three years time-in-rate as of Sept. 1, 2009.

Exemptions to the FY-10 Senior Enlisted Continuation Board include Sailors with approved fleet Reserve/retirement dates effective on or before June 30, 2010, those with high-year tenure dates on or before June 30, 2010, frocked personnel, those selected for advancement in FY-10 boards, personnel selected for command senior chief/master chief programs from the FY-10 board, personnel with orders to or serving in the first two years of an overseas or DoD area tours at the time of the board convening date, and Safe Harbor participants. Additionally, personnel holding a nuclear, SEAL (special warfare boat operator, special warfare operator), explosive ordnance disposal technician or diver enlisted classification code, plus fleet, force and command master chiefs are exempt from the board.

Each eligible member is responsible for ensuring their record is correct and up to date with latest evaluations, awards and other appropriate information. Candidates may communicate with the continuation board by submitting a board package. Selection board packages provide candidates the opportunity to submit any missing documents from the sections of their records that are viewed by the continuation boards. Packages must be post marked not later than Aug. 17, 2009. Packages submitted to the E7 through E9 advancement selection boards will not be presented to the continuation board. Further guidance on submitting a board package can be found in the NAVADMIN.

Commanding officers with personnel not selected for continuation will be notified so they may personally and confidentially notify the members.

For more information read NAVADMIN 030/09 available at www.npc.navy.mil/channels.
---
Obama Vows Not to Waver in Americas Defense
By Jim Garamone
American Forces Press Service

WASHINGTON - President Barack Obama pledged a "prudent use" of military power as the nation works toward "ushering in a new era of peace" in his inaugural address to the nation, Jan. 20.

"Our security emanates from the justness of our cause, the force of our example, the tempering qualities of humility and restraint," he said from the west side of the Capitol here after taking the oath of office as the 44th president. An estimated 2 million people crowded the National Mall and surrounding area to hear his address.

The use of these principles will allow America to develop greater understanding of other nations and greater cooperation against common threats from them, he said.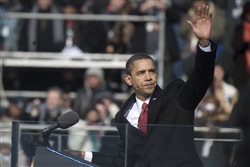 President Barack Obama waves to the crowd at the conclusion of his inaugural address on Jan. 20. The 44th president of the United States assumed his duties as commander in chief and vowed not to waver in defending America.


- DoD photo by MC1 Chad J. McNeeley

"We will begin to responsibly leave Iraq to its people, and forge a hard-earned peace in Afghanistan," Obama said. "With old friends and former foes, we'll work tirelessly to lessen the nuclear threat, and roll back the specter of a warming planet."

Obama said Americans will not apologize for their way of life, nor waver in its defense. "And for those who seek to advance their aims by inducing terror and slaughtering innocents, we say to you now that our spirit is stronger and cannot be broken; you cannot outlast us, and we will defeat you," he said.

America is a country of doers and risk-takers; it is an immigrant country where each generation worked hard to provide for the next, he said.

"For us, they packed up their few worldly possessions and traveled across oceans in search of a new life," Obama said. "For us, they toiled in sweatshops and settled the West, endured the lash of the whip and plowed the hard earth.

"For us, they fought and died in places like Concord and Gettysburg, Normandy and Khe Sanh," he continued. "Time and again, these men and women struggled and sacrificed and worked till their hands were raw so that we might live a better life. They saw America as bigger than the sum of our individual ambitions, greater than all the differences of birth or wealth or faction."

Americans today must continue this journey, he said. It is time for hard decisions and a time of change. "Our time of standing pat, of protecting narrow interests and putting off unpleasant decisions, that time has surely passed," he said. "Starting today, we must pick ourselves up, dust ourselves off, and begin again the work of remaking America."

Obama rejected the idea that the nation has to choose between its safety and its ideals. "Our Founding Fathers -- faced with perils that we can scarcely imagine -- drafted a charter to assure the rule of law and the rights of man, a charter expanded by the blood of generations. Those ideals still light the world, and we will not give them up for expedience's sake."

In the United States, all languages are spoken, all religions are practiced, and all good people are welcomed, he said. "And because we have tasted the bitter swill of civil war and segregation and emerged from that dark chapter stronger and more united, we cannot help but believe that the old hatreds shall someday pass; that the lines of tribe shall soon dissolve; that as the world grows smaller, our common humanity shall reveal itself and that America must play its role in ushering in a new era of peace," he said.

Obama reached out to the nations of the world in his speech. He told them that America "is a friend of each nation, and every man, woman and child who seeks a future of peace and dignity, and that we are ready to lead once more."

He also spoke to the Muslim world, saying America seeks a new way forward, based on mutual interest and respect.

"As we consider the road that unfolds before us, we remember with humble gratitude those brave Americans who, at this very hour, patrol far-off deserts and distant mountains," the president said. "They have something to tell us, just as the fallen heroes who lie in Arlington [National Cemetery] whisper through the ages. We honor them not only because they are guardians of our liberty, but because they embody the spirit of service; a willingness to find meaning in something greater than themselves."

He called on all Americans to shoulder that burden of service. He said it is the faith and determination of the American people upon which this nation relies.

"Greatness is never a given. It must be earned," he said. "Our journey has never been one of shortcuts or settling for less. It has not been the path for the faint-hearted -- for those who prefer leisure over work, or seek only the pleasures of riches and fame."

The faith and determination of Americans can serve the nation well in a time rife with challenges.

"Our nation is at war against a far-reaching network of violence and hatred," the president said. "Our economy is badly weakened, a consequence of greed and irresponsibility on the part of some, but also our collective failure to make hard choices and prepare the nation for a new age."

Americans have lost their homes, their jobs, their businesses, and health care is too costly, he said. Schools are failing too many, and the American energy policy plays into the hands of the nation's enemies.

"These are the indicators of crisis, subject to data and statistics," he said.

These are disturbing, but more disturbing is a sapping of confidence and the fear that with this decline the next generation must lower its sights, he said.

"Today I say to you that the challenges we face are real," the president said. "They are serious, and they are many. They will not be met easily or in a short span of time. But know this, America: They will be met."

While the challenges of this age are new, the values which have seen the country through in the past will best serve the nation, Obama said. "Honesty and hard work, courage and fair play, tolerance and curiosity, loyalty and patriotism -- these things are old, but these things are true," he said.

America must return to these truths, he said. "What is required of us now is a new era of responsibility -- a recognition on the part of every American that we have duties to ourselves, our nation and the world, duties that we do not grudgingly accept but rather seize gladly, firm in the knowledge that there is nothing so satisfying to the spirit, so defining of our character, than giving our all to a difficult task," Obama said.

"This is the price and the promise of citizenship," he said. "This is the source of our confidence, the knowledge that God calls on us to shape an uncertain destiny."

If Americans seize this responsibility, then the challenges will be surmounted, he said.

"Let it be said by our children's children that when we were tested we refused to let this journey end, that we did not turn back nor did we falter; and with eyes fixed on the horizon and God's grace upon us, we carried forth that great gift of freedom and delivered it safely to future generations," Obama said.
---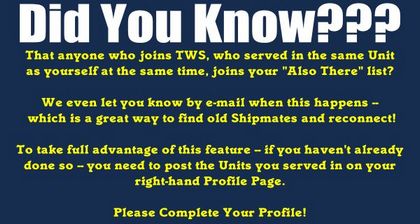 ---
Green Bay Commissioned in Long Beach
Story & Photo by MC1 Jose Lopez, Jr.
Naval Reserve Fleet Public Affairs Center, San Diego

LONG BEACH, CA - Sailors assigned to USS Green Bay (LPD 20) brought their ship to life during a commissioning ceremony Jan. 24 at the port of Long Beach, Calif.

The Navy commissioned the fourth amphibious transport dock ship of the San Antonio-class to honor the first settlement in Wisconsin, the "city by the bay."

"I have never known a city with such a legendary spirit, sense of community and purpose as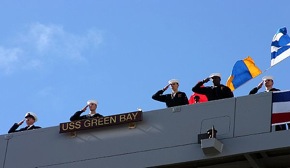 Sailors aboard the amphibious transport dock ship USS Green Bay (LPD 20) render a salute after manning the rails and bringing the ship to life.

Green Bay embodies," said Rear Adm. Michael Shatynski, vice commander, Naval Surface Forces. "All of the qualities that I identify in your great city, I identify in the Navy-Marine Corps team."

Rose Magnus, wife of Gen. Robert Magnus, former assistant commandant of the Marine Corps and ship's sponsor uttered the famous words of a commissioning ceremony, "Man your ship and bring her to life."

The crew answered the call. Within a few minutes the men and women of USS Green Bay lined the rails of the new ship while the call to battle stations rang. A pair of Marine Corps CH-53 Sea Stallions performed a fly-by over the ship.

"This is a thin line," said Deputy Defense Secretary Gordon England, about Green Bay's future role in world affairs. "But, it is a thick wall of defense to the lives which we bring freedom."

"Just as a great generation answered the call seven years ago," added England, "so do the Sailors of Green Bay answer that call today. We believe in freedom for all people, and we back our words with deeds."

Though the ship is new to the fleet, Green Bay begins trials and training exercises to prepare her for her future role in the war on terrorism.

"I hold the crew to high expectations," said Command Master Chief Cecilio Macias about the ship's upcoming tests. "During pre-com they did well. Now, we have to get the ship ready to go on deployment."

Green Bay is a multi-task ship in the amphibious Navy that will perform the mission of four previous classes of ships. With its modern capabilities Green Bay will be a key factor in littoral combat operations which call for the projection of sea power deep inland; part of the Chief of Naval Operations' Maritime Strategy for the 21st Century.

Green Bay will accommodate the Marine Corps' "mobility triad," an attack strategy that involves advanced amphibious assault vehicles, landing craft air cushion and the vertical/short takeoff and landing tactical aircraft MV-22 Osprey.

Green Bay is the second ship to bear the name of Wisconsin's largest city. The first Green Bay was a patrol gunboat (PG 101), which served from 1969 to 1977. The current Green Bay is also the first Navy warship commissioned in the Los Angeles area since 1994.
---
Troops Bid Bush Farewell at Andrews AFB
By Donna Miles
American Forces Press Service

ANDREWS AFB, MD - The US military bid farewell on Jan. 20 to the outgoing commander in chief during a stirring and emotional departure ceremony in which he called leading men and women in uniform the highlight of his presidency.

A joint service honor guard, military band and about 4,000 cheering, flag-waving fans greeted former President George W. Bush and former first lady Laura Bush as they arrived here from what's been called "the ultimate change of command ceremony."

The participants -- former staffers, invited guests and servicemembers and their families -- waited inside the 316th Airlift Wing's Hangar Six to hail the president and former Vice President Dick Cheney. They watched the inaugural ceremonies on a Jumbotron screen suspended from the hangar ceiling, then waited with anticipation as Bush lifted off from the Capitol grounds aboard the Marine Corps VH-60 helicopter referred to as "Executive One."

The crowd roared as the former president and vice president made their dramatic entrance into the hangar. The rousing sounds of the "Air Force One" movie theme rung out as the huge hangar slowly opened, revealing the huge blue-and-white presidential aircraft glistening in the sunlight.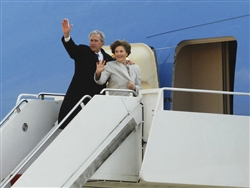 Former President George W. Bush and First Lady Laura Bush give a final wave to the crowd of more than 1,000 people gathered at Andrews AFB, MD, prior to their final departure aboard the Air Force VC25 executive aircraft known as Air Force One -- dubbed "SAM (special air mssion) 28-Hundred" for Bush's return home to Texas.


- USAF photo by TSgt. Craig Clapper

Children climbed onto their parents' shoulders to catch a better glimpse, and spectators hoisted cameras high to capture the moment in history.

Bush admitted that he wasn't sure how he would feel passing the presidency to the next administration, but declared, "I am thankful, I am grateful and I am joyful!"

"I've had a lot of great experiences," as president, he told the group, but said none has been better than leading military members who have volunteered to serve the country in a time of danger. Bush said he'll miss being commander in chief and being able to stand in front of the troops to tell them "how much we respect you and how much we admire you."

Bush said he'll leave the presidency with his "head held high," confident that he took the right course in difficult times. Historians will sort-out his time in office, he said, expressing belief that they'll note "we did not shirk our duty, we did not shy away" from difficult decisions and that "we served with conviction."

Cheney praised Bush for taking on "the big jobs that needed doing" after the Sept. 11, 2001, terror attacks launched some of the greatest challenges to ever confront the United States. "George W. Bush protected America," he said. "History remembers such leaders and marks them well."

Bush shook hands with many in the crowd, then turned toward the massive VC-25, what the US Air Force's highly-modified executive version of the Boeing 747 is designated, that would take him home to Texas. The flight was designated "SAM (for Special Air Mission) 28-Hundred" rather than Air Force One, which belongs only to the airplane carrying the sitting president.

On the tarmac, Air Force Brig. Gen. Maggie Woodward, the 89th Airlift Wing commander, escorted the Bushes to a red carpet stretching to the aircraft. A 42-servicemember joint honor guard flanked both sides of the carpet.

At the end of the carpet, Air Force Col. Steven Shepro, commander of the 316th Wing, and Col. Eric Snadecki, his vice commander, said their final goodbyes before Bush climbed the steps to the plane.

Shepro said he felt honored for him and his Airmen to bid a personal goodbye to the departing former president. "It's like saying goodbye to an old friend," he said. He credited his elite team that regularly serves the president -- with the Air Force's only flightline protocol office and a second-to-none security detachment, among them -- with bringing honor to the Air Force.

"This is another moment in history that they share," he said. "We're giving him a fitting sendoff just like we always do."

Command Chief Master Sergeant James Davis, Andrews' top noncommissioned officer, relished his base's role in the inauguration and presidential departure ceremony. "We are a part of history, from the person working the logistics to the ones in the cordon to the ones marching in the parade," he said.

"We're all here to honor our former commander-in-chief as he departs," said Army Sergeant Tyler Murray, one of six members of the 3rd Infantry Regiment "The Old Guard" to serve in the joint service honor guard. "President Bush has looked out for his troops, and we're here to honor him."

"I've been involved in a lot of high-priority missions," said Army PFC Jared Robison, a fellow "Old Guard" soldier. "But this one is the highest on my list, personally."

"It's wonderful being a part of it, especially as a military member," agreed Air Force TSgt. Steven Hawkens, from the 316th Security Forces. "It's breathtaking, it's exciting, it's wonderful to see these things going on."
---
NTWS Ships Store - For All Your Shipmate Swag!
Visit to our online NTWS Ships Store for all your cool Navy swag - Shirts, Jackets, Hats, Jewelry, Footwear, Medals, Patches and much, much more!

(The Ships Store can also be found under the "Navy Store" tab or on the left hand Home Page just as you log into NTWS)
Over 9,000 quality Items at the lowest prices...and a 30-day, money-back guarantee! Here's just a few of the many items in our store:
"My husband and I were very pleased with the service and the quality of the items that we purchased. The website is very nice and easy to navigate. - Asalei Giles"
Thank you for your support of the NTWS Ships Store. All Store proceeds go towards promoting the NTWS website, bringing more Sailors to the TWS Community.
---

- Title photo by MSgt. Cecilio Ricardo, USAF
- Layout, typesetting & design by Jon Yim, TWS
---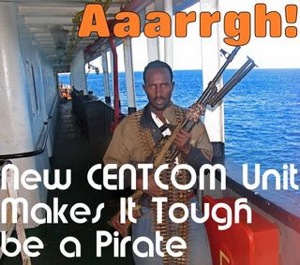 By Jim Garamone
American Forces Press Service

WASHINGTON - A new patrol in the U.S. Central Command is working to make it unprofitable to be a pirate, the commander of U.S. Navy Central Command and 5th Fleet said earlier this month.

Acts of piracy have "spiked" off the coast of Somalia with merchant vessels and crews being held for millions in ransom by pirates using AK-47 assault rifles, rocket-propelled grenades and ladders to take "low and slow" ships traversing one of the world's busiest sea lanes.

The pirates come from a clan based on the northern coast of Somalia, Navy Vice Adm. William E. Gortney said, and they are in it for the money.

"The problem of piracy started ashore," the admiral said during a Pentagon news conference. "It's because there is no rule of law. There isn't a government. There isn't economic stability. There isn't a court system that will hold these criminals responsible for their actions."

Without a penalty for the Somalis, these clansmen -- who are normally fishermen -- took to piracy.

"As commander of the Combined Maritime Forces, I directed the establishment of the Maritime Security Patrol Area," Gortney said.

Coalition ships and aircraft patrol the area, but it is a complex operation, and task forces already in place had an existing counterterrorism mission.

As a solution, Gortney established Combined Task Force 151 to conduct counter-piracy operations. Nations that are members of the task force "will bring their collective capabilities to bear to deter, to disrupt and eventually to bring to justice these maritime criminals," he said.

The coalition group works with all concerned nations to deter the pirates and it has had some success. "I think, it's really a fascinating story to watch unfold as, at this point, 14 nations have sent their navies to work against this destabilizing activity," he said.

This includes Russia and China, which are primarily escorting their own national flag vessels. "That allows us to go focus elsewhere with the rest of the ships that are down there," Gortney said.

The efforts against piracy focused on three areas: bringing in more international forces, working with the shipping industry to put in place defenses to prevent pirates from successfully getting on board their vessel, and finding a way to deal with the pirates legally.

"When we capture a pirate, where do we take him? Where do we hold him? What court system tries him and holds him?" Gortney asked.

"When the activity spiked in the middle of August, we knew ... our current process wasn't working, and we had to take a new look at it," the admiral said.

And it is working. In the last six weeks there have been only four successful piracy attacks, added VAdm. Gortney.

"Dis-incentivizing piracy" is what Gortney calls the missing piece. "The State Department is close on finalizing an agreement with one of the nations out there," he said. "And once we get that authority, then we're going to change my orders."

The orders to the coalition now are to disrupt and deter, but not capture, pirates. "But once we get the authorities, my orders will change to disrupt, deter and capture, and try and hold them accountable for their actions," he said.

"We have to make it unpleasant to be a pirate, and that's where, when we can capture them and try them and hold them accountable for their actions," he said.
- WorldNet photo via BBC
---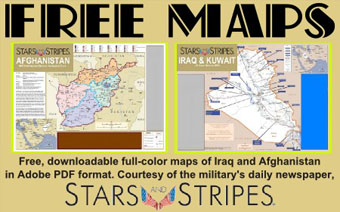 You must have Adobe Reader to view the documents. Download Reader
here
.
---

It's all about YOU! National Blood Donor Month 2009
Story by Julie Oliveri
Armed Forces Blood Program Office

WASHINGTON - As the official United States military blood program, the Armed Services Blood Program (ASBP) is keenly aware of the role our volunteer donors play in helping to provide the vital elixir that is blood. Therefore, during the month of January, the ASBP celebrates those individuals who are the core of our program-our dedicated blood and platelet donors and sends out a heartfelt thank you to all!

The ASBP operates 22 blood donor centers worldwide, and virtually all blood donor centers are honoring their donors in special ways -- from donor recognition ceremonies at Tripler Army Medical Center, HI, luncheons at the Pentagon, and gift-giving at Fort Leonard Wood, MO, to blood drives at Naval Medical Center, CA, and get-togethers at Fort Hood, TX. Our blood donor personnel know the value of a steady blood supply and are grateful for the support from those who donate in honor of our nation's brave military members and their families worldwide.

Remember, the act of giving blood is a generous and selfless gift. So again, during National Blood Donor Month, we salute you, our dedicated blood and platelet donors, and are inspired by the example you set for others. For those who have not had a chance to donate blood to the ASBP, how about a different kind of New Year's resolution? You, too, can become a regular blood donor and save up to three lives with just one blood donation. To find a blood donor center near you, or to find out more about what blood donor centers worldwide are planning during the month of January, please visit us online at: www.militaryblood.dod.mil.
---
TWS Coins, Coffee & More - the TWSCafe!
We're proud to announce the opening of the

In partnership with our friends at Devil Dog Brew, we've created the TWS Cafe where you can purchase custom coffee blends of "Devil Dog Brew" and "Snipers Brew" at a discounted price especially for TWS Members.

In addition to coffee, initial product offerings include the Marines and Navy TWS Challenge Coins shown below.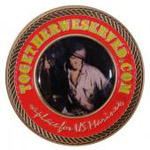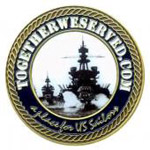 The coins are solid metal, 1 5/8" with an epoxy covering over the image.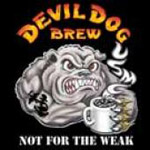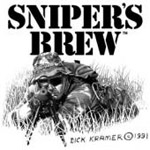 Coins and coffee can be ordered directly from the TWSCafe page with payments accepted via credit card.

Coin prices are a flat $10 each, which includes shipping. Coins may also still be ordered via PayPal or by check/money order.

For PayPal, send an email payment (from within your PayPal account) to:
merchandise@tws-advisor.com

Check/Money Orders: Make checks payable to: TWS Events; PO Box 50, Bryantsville, KY 40410

BE SURE TO INCLUDE YOUR SHIPPING ADDRESS AND SPECIFY WHICH COIN YOU WANT with your check or PayPal order!
Customer Comments:
" I want to say that I am very impressed with the coins that I bought from TWS. I want to thank you for having them so that they can be bought by us Marines. They are very hard corps (sic) coins that I will sure show off to my family and friends. Thanks again for having them and anytime something like this comes around, if you think of it, please let me know so that I can buy them. Thanks, Nathan."
LCpl. Nathan Blevins, MTWS member

Special thanks to MTWS Member LtCol Pat Riley of Lexington Metal Products Inc. for his design assistance and production of these coins.
---


Shinseki Promises Transformation If Confirmed to Head Veterans Affairs

Story by Jim Garamone
American Forces Press Service

WASHINGTON - President-elect Barack Obama's nominee to lead the Department of Veterans Affairs promised senators on Jan. 14 that if he is confirmed he will transform the department into a 21st-century organization.

Retired Army Gen. Erik K. Shinseki told the Senate Committee on Veterans Affairs he is fully committed to fulfilling Obama's vision to transform the department.

VA is the second-largest Cabinet agency, and has a budget of around $95 billion to serve the nation's 25 million veterans. The department has a wide range of clients, from recently wounded veterans of the wars in Iraq and Afghanistan to an aging population of vets from World War II, Korea and Vietnam. VA oversees medical care, home loans, the GI Bill of Rights, employment and other benefits for veterans.

"Transformation is always challenging for any organization, and I use the term transformation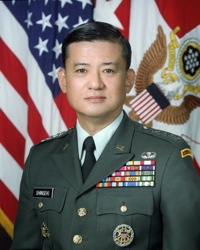 rather than incremental change," Shinseki told the committee. Transformation is particularly challenging for organizations that have complex missions and are steeped in tradition, he explained, and he promised the department will look at fundamental and comprehensive processes as it girds for these new challenges. He noted he served as Army chief of staff as the service began a similar transformation.

"Positive leadership, dedication and teamwork on the part of all in the organization allowed all of us to redefine the challenges we first perceived to be opportunities," he said.

Shinseki vowed to put in place a precise strategy for VA reflecting Obama's vision. He acknowledged he has much to learn about the department, and said he looks forward to "gaining the valuable input and insights from its dedicated employees, the veterans and the organizations that serve those veterans."

The department must have three attributes, Shinseki said. It must be people-centric, results-driven and forward-looking.

"Veterans are the centerpiece of our organization," he said. "We will design, implement and sustain programs that serve them. Through their service in uniform, veterans have sacrificed greatly, investing of themselves in the security, the safety and the well-being of our nation.

"They are clients that we represent," he continued, "and whose well-being is our sole reason for existence."

The department's charge is to address veterans' changing needs over time and across a full range of support that the U.S. government has committed to providing them.

The VA work force must be leaders and standards-setters in their fields, Shinseki said. In some areas, he said, this already is true, while other areas need work.

"From delivering cutting-edge medical treatment to answering the most basic inquiry, we will grow and retain a skilled and client-oriented work force," he said.

The measure of VA's success is the timeliness, quality and consistency of services and support provided to veterans. "We will set and meet objectives in each of those areas," Shinseki said.

He also promised the department will be a good steward of the taxpayers' money.

"We will challenge ourselves to do things smarter and more effectively," he said. "We will aggressively leverage the world's best practices, its knowledge base and emerging technologies in such areas as health care, information management and service delivery."
- GEN Shinseki, DoD file photo
---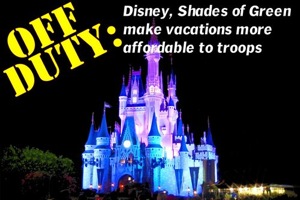 Story by William Bradner
Army Family and Morale, Welfare and Recreation Command

WASHINGTON - A Disney vacation just got more affordable.

With Disney's "Armed Forces Salute" offer, active and retired US military personnel, including active members of the US Coast Guard and activated members of the National Guard and Reserves, can enjoy complimentary, multi-day admission into Disney's US theme parks, along with special ticket offers for family members and friends.

"For so many of the men and women who serve in our US military, time together with their families is cause enough for celebration," said Jay Rasulo, chairman of Walt Disney Parks and Resorts. "We are grateful for their service and hope Disney's 'Armed Forces Salute' will allow our troops to create wonderful, magical memories with their family and friends."

Shades of Green, a resort hotel on Walt Disney World Resort property in Orlando, FL, is open exclusively to servicemembers, retirees, DoD civilians, and their families. It is a safe haven for military families whether they're reintegrating after an overseas deployment, having one last "family fling" before mom or dad deploys, or simply getting away for a weekend.

"If I suddenly break down and cry in a Holiday Inn, everyone's going to be looking at me funny," one guest recently explained. "Here, if it suddenly dawns on me he's leaving in a week and I start to cry, I've got 10 people asking how they can help and offering support."

Shades' resort manager, Brian Japak, is a retired soldier who understands military families and sudden emotions -- his son survived two roadside-bomb attacks while serving in Iraq.

"I have great empathy for the families that we serve here," he said.

Japak said the staff makes every effort to ensure the guests are pampered Disney-style -- with just a touch of "home" with a convenient AAFES Shoppette (the only PX facility in a Disney resort) and a Mickey Mouse statue decked out in red, white and blue. Security at the hotel is discreet and low-key, and complies with standard base force protection regulations, so servicemember guests and their families can sleep soundly and not worry about their personal safety.

Shades of Green is an Armed Forces Recreation Center hotel run by the Army's Family and Morale, Welfare and Recreation Command based in Alexandria, VA. The command's mission is to provide soldiers and their families with the same quality of life they are sworn to protect. Rates at the Shades of Green are set on a sliding scale, based on rank; and with no shareholders to answer to or profits to be made, the rates are kept remarkably low.

At the Walt Disney World Resort in Florida, from now until to December 23, each active or retired member of the US military may obtain one free five-day "Disney's Armed Forces Salute" ticket with "Park Hopper" and water park options. The ticket is valid for five days of admission into the four Walt Disney World theme parks, plus a total of five visits to a choice of a Disney water park, DisneyQuest Indoor Interactive Theme Park or certain other attractions.

During this offer period, active or retired US military personnel also may make a one-time purchase up to five "Disney's Armed Forces Salute Companion" tickets – good for five days -- for $99 each, plus tax, for family members or friends. Although this ticket for family members and friends does not include either the Park Hopper or Water Park Fun & More options, it can be upgraded to add either such option, or both, for an additional $25, plus tax, per option. All tickets and options are nontransferable and must be used by December 23.

A similar offer is in place at the Disneyland Resort in California. More information is available at installation ITT/ITR offices.

AFRCs offer four other world-class destinations for families, including Edelweiss Lodge and Resort in Garmisch, Germany; Dragon Hill Lodge in Seoul, South Korea; the Hale Koa Hotel in Waikiki, and the Cape Henry Inn and Beach Club at Fort Storey, VA.
---

---
Sincerely,
The NTWS Administration Team
http://navy.togetherweserved.com