FIRST CALL: Notes & Ramblings From The Pilothouse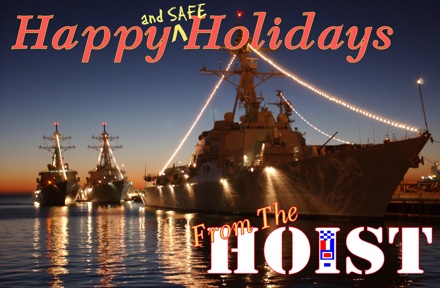 Well, Shipmates...here we are. December. The last edition of The HOIST for 2007. As we close this year, I'd like to wish each of you a very Merry Christmas and a Happy Hanukkah, and all the best for the New Year in 2008.

It was a struggle at the start, getting-in those first baby steps and growing pains.

A few issues and months later, The HOIST managed to get noticed by a few veterans organizations and reunion associations as one of the best newsletters serving the Navy online community. We set the bar high, and we'll continue to deliver on our promise of "News You Can Use" in 2008. I thank all of you for your support and words of encouragement over the year; especially the staff and management of NTWS.

I also thank those of you who contributed articles and photos to our pages over the past year. Keep sending them in and emailing your suggestions.

Some final thoughts for 2007:
Keep in your thoughts a prayer for peace for those who stand at the spear tip and away from their loved ones, and prayer for those families whose loved ones made the ultimate sacrifice for the Nation.

We all have so many gifts to give throughout the year. And they don't need a hefty price tag, fancy wrapping paper or ribbons and bows to make them valuable.

For those of you fortunate to be home for the Holidays, make your time count. Spend time with family and close friends.

Reach out to those less fortunate than you: Clean out your closet and donate your unwanted, but good, warm, serviceable clothes and shoes to a homeless vets center or women's shelter. Serve meals to the local needy at a rescue mission. Invite local single servicemembers into your home to share Christmas Day. Visit a veterans hospital or nursing home to listen and chat with a vet who has no family to visit them. Volunteer to run errands or do chores for a shut-in. Help prepare hot meals or sack lunches for the elderly. Teach a child -- or an adult -- to read.

The list is endless. In my view, a strong NATION starts with strong COMMUNITIES -- right down to the block and street you live on.

And most of all, this Christmas and New Years, please use your head and DON'T DRINK AND DRIVE. I can't stress it enough.

Over the years I've seen many a good life and Navy career ruined because a Shipmate didn't have the presence of mind to call a cab, offer their Shipmate a place to sleep it off, or take-away their keys. When you're sober, your vehicle is a CONVEYANCE. When you're drunk, it becomes a LOADED WEAPON. Save the weapons for the enemy -- not our roadways.

Until next time...and next year...be safe...

-30-
Jon Yim
Editor
---
CNO's Holiday Message to the Fleet
WASHINGTON -- The Chief of Naval Operations Adm. Gary Roughead has released the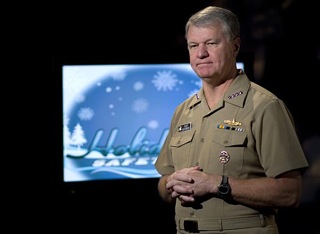 following holiday message to the fleet:

I wish all who are serving today - Sailors, Navy civilians and families - a joyous holiday season. The holidays provide a welcome opportunity to spend time with family, friends, and loved ones, and I urge each of you to take advantage of every opportunity.

This holiday finds us serving at sea with our partner sea services, the Marine Corps and Coast Guard; and standing shoulder to shoulder with them, the Army, and Air Force, supporting a joint fight that is critical to our nation's future. I am honored to serve as your Chief of Naval Operations during a time when our Navy's reputation - your reputation - is absolutely incredible.

For those of us who are fortunate enough to celebrate the holiday at home with family and friends, let's keep in mind our shipmates who are serving forward. Thanks to them, we can enjoy this special time. For all who are deployed during this holiday season, my thoughts and prayers are with you. Remain diligent in your duty and look out for your shipmates. Know that your service is appreciated, and that you are making a difference.

Whether you are serving at home or abroad, take pride knowing you are providing for the safety, security, and prosperity of our nation.

From my family to yours, happy holidays.
---
Petraeus: Violence in Iraq Down, But Fight Not Over
By Donna Miles
American Forces Press Service

BAGHDAD - Violence in Iraq has dropped significantly in recent months, but it's still too soon to declare the home stretch in U.S. operations here, the commander of Multinational Force Iraq said today.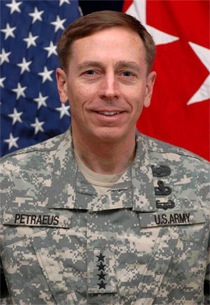 Army Gen David H. Petraeus cited significant security progress during a roundtable with reporters at the Multinational Task Force headquarters at Camp Victory. Following the roundtable discussion, the general spent an hour with visiting Defense Secretary Robert M. Gates.

Weekly attacks in recent weeks are roughly 60 percent of the levels they were in June, Petraeus said. High-profile attacks are down 60 percent from their high in March, and attacks overall have dropped during the last seven weeks to levels not seen here consistently since spring 2005.

As a result, fatalities are down, too. Civilian deaths have fallen dramatically to rates not seen since late 2005. And during a year Petraeus acknowledged has witnessed the most U.S. combat losses since operations first began in Iraq, the figure for November was its lowest in 20 months.

But Petraeus told reporters it's far too early to talk about turning a corner or seeing light at the end of the tunnel. Nobody in uniform is doing victory dances in the end zone, he said. There is much hard work still to be done and that there are numerous difficulties, enemies and issues that still must be addressed.

The challenge, he said, is to continue bringing down violence and building Iraqi security forces to confront it themselves while promoting similar advances on other fronts.

Petraeus credited the formula thats brought about security progress: More coalition and Iraqi forces -- conventional, special operations and counterterrorism -- are in the fight. They're infusing intelligence to target terrorists, and as they clear al Qaeda strongholds, they're pursuing terrorists who flee to other areas.

As a result of our combined efforts, we have taken away a number of enemy sanctuaries, killed or captured numerous enemy leaders and rank-and-file members and disrupted enemy networks inside Iraq, Petraeus said.

Meanwhile, the Iraqi people who have tired of violence are becoming partners in the fight. Petraeus cited Sunni Arabs widespread rejection of al Qaeda and extremist ideologies. As a result of this development, we have increasingly received important support and information from citizens in areas that used to be al Qaeda sanctuaries and bases, he said.

Local citizens are committing personally to security in their areas, as well. They're volunteering for the police, army or local citizens groups that are keeping once-violent neighborhood clear of al Qaeda. They're providing tips about terrorist activities and weapons. Petraeus credited their efforts for nearly doubling the number of weapons caches uncovered.

We believe the cumulative effect of these finds has gradually degraded our enemy's ability to conduct attacks, Petraeus said, emphasizing that the capability certainly still remains.

Petraeus also cited more aggressive action by Iraq's neighbors, including Syria, to crack down on the flow of foreign fighters across their borders into Iraq. He expressed hope that Iran will live up to the promises its seniors leaders made to their Iraqi counterparts to stop training, funding, arming and directing groups that threaten Iraq's security.

Another promising development is radical cleric Muqtada al-Sadr's declared ceasefire this summer to rid his Mahdi Army militia of criminals and assassins. 'We applaud al-Sadr's action, even as all of us in Iraq, including those in his units, recognize that some elements connected with the militia continue to carry out criminal actions and thus must be dealt with by Iraqi and coalition forces,' Petraeus said.

He said these recent positive trends and factors that have produced them are changing the context in many parts of Iraq.

But the general conceded that the fight is far from over. "We have to be careful not to get feeling too successful," he said, noting the need for a continued amount of very tough work.

You just keep your head down and keep moving,he said, conceding that while officials push for more progress, there will be setbacks along the way.

Success in Iraq is not akin to flipping on a light switch, he said. It emerges slowly and fitfully with reverses as well as advances.

As troops 'soldier through' those successes and strive to build on the momentum, Petraeus expressed hope that Iraqi leaders will take advantage of the security gains that have been purchased through the sacrifice of Iraqi and coalition forces.
---
Pearl Harbor Survivor Emphasizes Need for Vigilance
By Fred W. Baker III
American Forces Press Service

WASHINGTON - It's been 66 years, and tears still well up in the eyes of Robert Bishop when he thinks of that day.

He was a 20-year-old sailor aboard the USS Tennessee when the Japanese bombed Pearl Harbor, Hawaii, Dec. 7, 1941. Some images are burned into his mind that he will never forget, he said.

It was just an unbelievable sight. I couldn't believe it. How could this thing happen But it did, Bishop said today outside the U.S. Capitol.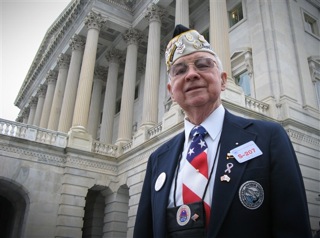 He had gathered with 13 other survivors and about 100 others including family, friends, servicemembers and members of Congress for a remembrance ceremony sponsored by the White House Commission on Remembrance and the Pearl Harbor Memorial Fund in partnership with the AMVETS and the Pearl Harbor Survivors Association. The event was synchronized and satellite-linked to a ceremony in Hawaii at the USS Arizona memorial.

During the attack, Bishop's duty station was in the heart of the ship, preparing to fire the ship's main battery of guns. For four hours, the horrors of that day were relayed through his radio.

I couldn't believe what I was hearing about ships blowing up, catching on fire, rolling over. It was about four hours later before I got to go topside to see what actually happened, he said.

When he finally went topside, he couldn't believe what he saw. Bishop said he doesn't remember what he did the rest of that day.

Now, Bishop lives in Youngstown, Ohio, with his wife. At 87, he still works every day, getting up at 5 a.m. to put in eight hours working at a nearby steel mill, where he orders maintenance equipment.

Married for 65 years, Bishop jokes that he will retire when his wife quits getting up with him in the mornings and fixing his breakfast and packing his lunch.

The two meet on the third Saturday of every month with a local Pearl Harbor survivor chapter. It's the reading of the official minutes and a meal, sometimes a game of cards. There were once about 22 members. Now there are about eight who come regularly, Doris said. They try to make it to the anniversary ceremonies held in Hawaii every five years. Other years, they attend a Pearl Harbor commemorative Mass near their home.

Bishop said it is important that Americans remember the attack at Pearl Harbor and not become overconfident or too secure.

I think we need to be more alert. It seemed that most people thought that nothing like this could happen to us. But because we were not alert enough as a nation, it did happen. We need to know what's going on around us, Bishop said.

Chief of Naval Operations Adm. Gary Roughead spoke at the event and said that today's military is stronger because of those who served then.

Because of your example, your service, your sacrifice, we are stronger, we are better and we see the importance of a strong military to carry on that which you began: To ensure the safety and the security and the prosperity of our great country. To be able to go forward wherever it may be and serve our nation proudly as you did and to do that which is right and be mindful of that which has gone before, and be an example for the next generation that will follow us, Roughead said. We walk in your footsteps. We honor what you have done. We have the highest respect for your service and your sacrifice.

The admiral, who once commanded the U.S. Pacific Fleet based in Hawaii, said the harbor is hallowed ground for the Navy.

In the 13 years that I was there sailing in and out of Pearl Harbor, commanding the fleet I never stopped looking out on that harbor without a sense of awe, without a sense of great respect, without a sense of reverence. 'the sacrifice, the service, the camaraderie that is embodied there is palpable, Roughead said. You feel it every day that you're on the water.

Pearl Harbor serves as a memorial for those who fought and died there, but it also is a source of inspiration for those still in uniform, he said.

We draw our inspiration, we draw our strength, we draw our commitment from that which has gone on before. And there is no greater example than what took place that day in Pearl Harbor, Roughead said.
---
CNO: "We are going to remain a global Navy"
Chief of Naval Operations Public Affairs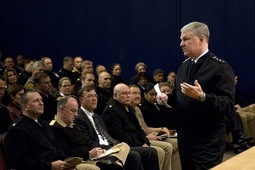 WASHINGTON -- Sailors and Navy civilians attended an all hands call held by Chief of Naval Operations Adm. Gary Roughead at Henderson Hall earlier this month.

Roughead talked about current issues and answered questions from the crowd.

He spoke about the Maritime Strategy and its significance to the Navy and its partners. He also explained the role the Navy will play in the Maritime Strategy.

"We are going to remain a global Navy," said Roughead. "We are going to remain a forward-deployed Navy. And it's from that forward-deployed capability that we have that we are going to be able to influence events and deter actions that are not helpful to the safety, security and prosperity of our country and other countries around the world."

Roughead talked about the significance of the strategy being a concentrated effort between the maritime services to provide prosperity and peace for the United States and partner nations and the importance of the strategy being cooperative and inclusive to build partnerships with other nations to increase trust.

"There is no other force in the world that can move power the way the Navy and Marine Corps can. No one else can take that power for good, for deterrence, power to assure our safety and security and have it in place and not infringe on anyone's sovereignty."

Roughead also spoke about the three priorities of building a future force, maintaining current readiness and people. He emphasized that people are the most valuable resource that the Navy has.

"All the ships and airplanes and submarines that we own are of zero value to the United States of America," he said, "until people get in and make them do things that even the designers didn't have in mind."

One of the goals that Roughead intends to accomplish over the next four years is to make the Navy one of the 50 best places for young people to work. He is committed to making that goal a reality and stressed the importance of the work Sailors and Navy civilians are accomplishing toward that goal.

"What we do day in and day out, the talent we have, the technology that we work with, the effect that we have around the world, all of the aspects are there, we just have to put them together."
---
NAVPERS Announces Rating Merger Decisions
By MC2 Trevor Andersen
Navy Personnel Command Public Affairs

MILLINGTON -- Last month, the Navy announced in NAVADMIN 319/07 that the merger of eight engineering ratings into three has been postponed until 2010 when the proposal will be reevaluated. Two other rating mergers were also rejected.

The larger merger of eight ratings included combining the hull maintenance technician, damage controlman and machinery repairman ratings into one rating, the electrician's mate and gas turbine system technician-electrical ratings into a second and the machinist's mate, engineman and gas turbine system technician-mechanical rating into a third.

"I believe an engineering rating merger makes sense," said Vice Adm. John Harvey, Chief of Naval Personnel (CNP). "But when we do it, we'll do it right. It's not an easy process; there are training and distribution issues that need to be carefully planned, so that when we do execute, we can be certain we've set our Sailors up for success."

The proposal to merge interior communications electrician (IC) with electronics technician (ET) was disapproved.

"The bottom line is ICs and ETs are just too unique to merge," said Harvey. "They have unique skills, and the equipment they operate and repair requires individualized training. Things are working well now and it makes sense to keep them that way."

The operations specialist (OS) and quartermaster (QM) merger was also shot down.

"In-depth analysis determined that while OS and QM rating share some common skill sets, we found as Sailors become more senior, each rating focuses on different operational and warfare priorities," said Fleet Master Chief Mike McCalip of CNP's Manpower, Personnel, Training and Education Office. "Additionally, during the course of the rating merger study, senior enlisted leaders revealed a strong belief that the quartermaster, as one of the oldest ratings in the Navy, is deeply rooted in the culture of our nautical heritage.

"These factors," McCalip added, "combined with the fundamental role of positional accuracy in safe navigation, led to the decision to maintain the uniqueness of these two ratings."

With the release of the NAVADMIN, the CNP made it clear that the Navy considers rating mergers seriously.

"This is not a process that we take lightly; every proposal is carefully analyzed. Where it makes sense, rating mergers will occur. Where it does not make sense, we're not afraid to pull back or cancel those proposals," said Harvey.
---

---
DECK LOG: Pearl Harbor survivor shares memories of Dec. 7 attack
Blair Martin, Contributing Writer
Hawaii Navy News

PEARL HARBOR - It has taken former Navy Chief Petty Officer Edward "Dutch" Gaulrapp more than 60 years to come back to Pearl Harbor to commemorate the 66th anniversary of the Dec. 7, 1941 attack and according to him, it took quite a bit of coaxing.

"I never wanted to come back," he said. But with some prodding from his family, the 85-year-old Pearl Harbor survivor reluctantly made the trip.

"My kids kept saying 'Dad, you have to come back because you ain't gonna live forever,'" he explained, tucking in the pockets on his naval uniform. "They kept telling me, 'You can't just sit on your memories. You have to go back to where they came from and bring them out again.' That is why I am here, for my family.'"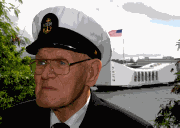 Gaulrapp said that he has mixed feelings about stepping back onto the base for the first time in over six decades. "There are a lot of old memories - some good, but some really lousy ones, too," he explained. When the first of the Japanese planes hit early the morning of Dec. 7, 1941, a then-18-year-old Gaulrapp was in the middle of a card game at the submarine barracks.

"We heard a loud explosion and looked at each other like 'what the hell is that' so we all went outside," he said. "At first we thought the Navy was practicing, but when we saw the Arizona go up in flames and they started sinking the ships beside her, we knew we were under attack."

The young seaman, who served as a baker for the USS Pompano (SS-181), a submarine that was away for repair in the states, was then issued a .30 rifle and ordered to shoot for "anything he could hit." "It all just scared the hell out of us," he recalled.

After the attack, Gaulrapp said he and others were sent out to view the wreckage at Battleship Row and look for survivors.

"We got in the patrol boats to pick up the bodies and it was awful looking down in that oily water," he remembered. "There were times when I would reach out for [what I thought was] an arm, and only half of one would come out of the water. I never could wear my whites again after that day. They were too dirty." Luckily, Gaulrapp said that when he returned to baking duty after a couple of days, his chief allowed him to work in his dungaree jeans until he was issued a fresh, new uniform.

Looking for Bud
For all of the memories he has of Pearl Harbor and its aftermath, Gaulrapp said only one to date stirs him up the most - looking for his best friend, Bud, after the attack. His friend, Alvin "Bud" Loring, a machinist's mate fireman, was aboard the USS Nevada during the attack. As children, Loring and Gaulrapp had grown up in St. Vincent's Catholic orphanage in Freeport, Ill. and became the best of friends. Eventually, with the permission of one of the priests, they joined the Navy together at the age of 17. Despite being assigned to different units, the friends, only a year into their budding naval service careers, had remained a close and all but inseparable pair until that fateful Sunday morning.

"I thought I had lost him," he said remembering his friend. Gaulrapp spent days personally looking for Loring and was relieved to find him at the hospital a few days later. Loring, however, had suffered severe burns and nerve damage from the attack on over two-thirds of his body. "He was burned like hell, but I was glad he was alive," said Gaulrapp.

Although Gaulrapp was lucky to not sustain any injuries from the attack, his friend's scars left a lasting impression on him. It made the young seaman more eager for the USS Pompano, his submarine, to return to Pearl Harbor so that he and his fleet "could get back to work and take care of things."

A fast learner in the kitchen, Gaulrapp said he was relieved to get back to his old duty as a baker for the Pompano. "The men sure took a liking to my baking," he chuckled. "I think their favorites were my homemade doughnuts, apple pie and cherry cobbler."

In enemy waters
Although the crew consisted of only 100 men, living quarters were tight, forcing Gaulrapp to bunk above a few torpedoes occasionally. Early in the war, he recalled a close call with the enemy.

While patrolling for Japanese vessels at Tokyo Harbor, the Pompano was briefly spotted entering enemy territory. In an attempt to dodge enemy fire, the Pompano quickly ducked but plunged too far, accidentally wedging herself in the bottom of Tokyo Harbor.

"We got stuck in the mud and were down there for 78 hours. We were low on gas and all of us nearly ran out of air," Gaulrapp described. Right when the skipper was about to "throw us to the dogs," he said, an engineering officer persuaded him otherwise. "He said, 'I know a way you can come out of this smelling like roses.' And we did!"

With her battery nearly exhausted, the Pompano, through a series of maneuvers, was able to free herself and finally surface. When she did, she spotted several Japanese sampans and freighters and eventually brought them down with gunfire.

"I still remember Tokyo Rose saying, 'We'll get you yet,'" Gaulrapp said, recalling his heroic tour with the Pompano. "But they didn't because I am still here today," he added with a laugh.

A full and successful naval career
During World War II, Gaulrapp made eight war patrols on several U.S. Navy vessels such as the USS Pompano, USS Haddock and the USS Runner. Throughout his 20-year naval career, he garnered more than 10 medals, including the Asian Pacific Medal (bronze star), National Defense Service medal (double bronze star) and the World War II Victory Medal, and earned a spot on the World War II Monument in Washington, D.C.

When Gaulrapp eventually retired, he continued his involvement with naval reunions and activities, as well as enjoyed an occasional visit from a former shipmate.

His daughter Lois Deininger, who was born on a naval base in Connecticut, said that the bedrock of their family has always been centered on her father's naval service. She noted that although her father never had any parents, he always had the Navy. "A lot of people ask him what it was like to be an orphan," she said. "And he would always say, 'How can you be an orphan on a ship with 100 men?' He may not have had a mom and dad, but he had 100 brothers."

Deininger, her family and close family friends, accompanied Gaulrapp on his trip to Pearl Harbor so that he can pay his respects before he dies. Although the trip is emotional, she regards it as a "blessing."

"As a daughter, the thing I appreciate most about my father is although he had a hard life, he never had a bad thing to say about it, not one bad thing about the orphanage or about the service," she said. "My father is proud of having been part of the military. The Navy has been his soul mate throughout his life."

As Deininger stood with her father at Ford Island, near the Arizona Memorial, she gently held his hand and together they quietly observed the splendid landmark glowing in the distance touched by the vibrant Hawaiian sun. After a long pause, his eyes welled up and he turned back to his family and friends waiting near the car. His words were few, but they were clear: "I think I am glad we made the trip."
---
HO, HO, HO! NORAD Ready for 52nd Year of Tracking Santa!
PETERSON AIR FORCE BASE - In honor of the 52nd season of NORAD tracking Santa Claus on his annual journey around the world, the bi-national command tasked with providing aerospace security for North America announces that the NORAD Tracks Santa Web site www.noradsanta.org is live, according to NORAD officials.

The NTS program began in 1955 when an errant phone call was made to NORAD's predecessor, the Continental Air Defense Command (CONAD) Operations Center in Colorado Springs, Colo, said Michael Perini, NORAD Director of Public Affairs.

The call was from a local child who dialed a misprinted telephone number in a local newspaper advertisement, Perini said. Although the wrong number, the commander who answered the phone that night gave the youngster the information he requested .thus the tradition of NORAD tracking Santa began.
The program has grown immensely since it was first presented on the Internet in 1998.

In 2006, the Web site received a whopping 941 million hits from 210 countries and territories, Perini said. In addition, the NTS Operations Center, occupied by over 700 Canadian and American military and civilian volunteers on Christmas Eve, answered nearly 65,000 phone calls and 96,000 emails from children around the world.

The Web site features the history of the program, information on how NORAD tracks Santa and interactive games.

On December 24, beginning at 2:00 a.m. Mountain Standard Time (4 a.m. Eastern Standard Time, 9 a.m. Greenwich Mean Time/UTC), the Web site will feature a minute-by-minute update on Santa's travels around the world. All of this information will be available in English, French, German, Italian, Japanese and Spanish.

The NORAD Tracks Santa Web site and program is presented each year WITHOUT TAXPAYER DOLLARS with the support and generosity of the following corporate partners:
Google
Booz Allen Hamilton
Analytical Graphics, Inc
Verizon Wireless
Official Santa Mail.com
Globelink Language and Cultural Services, Inc.
Avaya
Qwest
Plantronics
First Choice Awards and Gifts
Meshbox
e-frontier
The North Pole Christmas Store
The NORAD Tracks Santa Program is managed by the NORAD and United States Northern Command Public Affairs Office at Peterson Air Force Base, Colorado, HQ NORAD/NORTHCOM.

If you want to personally talk to a NORAD Santa Tracker volunteer manning the phones, you may call the numbers below on Christmas Eve beginning at 2am MST. 1-877-Hi-NORAD toll free from United States only, or 719-556-5211 in Colorado. From overseas: 011-719-556-5211 (overseas long distance charges incurred)

For Hearing Impaired: Contact your current relay service; connect to 877-Hi-NORAD toll free.

---
NTWS Ships Store - For All Your Navy Shipmate Swag!
Visit to our online NTWS Ships Store for all your cool Navy swag - Shirts, Jackets, Hats, Jewelry, Footwear, Medals, Patches and much, much more!

(The Ships Store can also be found under the "Navy Store" tab or on the left hand Home Page just as you log into NTWS)
Over 9,000 quality Items at the lowest prices...and a 30-day, money-back guarantee! Here's some new items that just arrived in our store:
"I'm, a new customer, and a satisfied one at that. Your service is excellent, and so are your prices - talk about time to receive items! Its service like the old days.
Roger Alexandre (Gunner)
Thank you for your support of the NTWS Ships Store. All Store proceeds go towards promoting the NTWS website, bringing more Sailors to the TWS Community.
---
PHOTO LOG: Views Around The Fleet This Month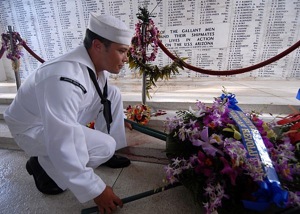 ARRANGING THE ARRANGEMENTS - Seaman Apprentice Chaz Chesnek, assigned to Naval Station (NAVSTA) Pearl Harbor, lays down a wreath in the shrine room of the USS Arizona Memorial. The wreaths were donated by more than 40 veterans organizations and serve as a tribute to service members killed during the Dec. 7, 1941 attack on Pearl Harbor. More than 2,500 distinguished guests and the general public joined Sailors, Pearl Harbor survivors and their families and friends on board NAVSTA Pearl Harbor for the annual observance to commemorate the 66th anniversary of the attack on Pearl Harbor.
- Photo by MC2 Michael A. Lantron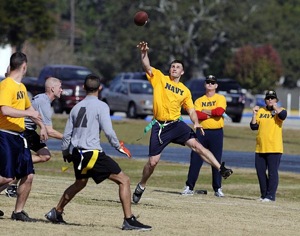 THE "OTHER" ARMY-NAVY GAME -
Quarterback, Cryptologic Technician (Technical) 1st Class Jakob Chauvin -- an instructor at the Center for Information Dominance (CID) Corry Station, FL -- throws a pass during the fifth annual CID Flag Football Game, a holiday tradition at the school. The game is played simultaneously on the day when the Midshipmen of the Naval Academy and the Black Knights of West Point meet on the gridiron. Army beat Navy in this match-up, 7-6.
- Photo by Gary Nichols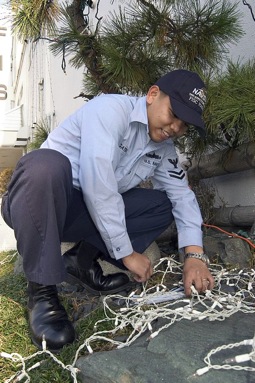 LIGHTS BRIGHT -
Storekeeper 2nd Class Mariel Gatbonton sets up Christmas lights on the front lawn of the Fleet and Industrial Supply Center (FISC) for the Grand Illumination, a December holiday event held onboard Commander Fleet Activities Yokosuka, Japan.
- Photo by MC2 Nardelito Gervacio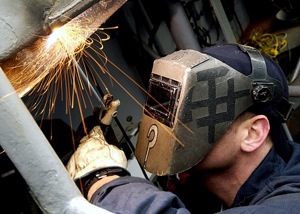 SPARKS FLY -
Hull Technician 3rd Class Craig Baker welds the Landing Signal Officer's platform to prepare it for normal flight operations aboard the nuclear-powered aircraft carrier USS Theodore Roosevelt (CVN 71). The carrier is currently underway conducting training exercises.
- Photo by MC3 Jonathan Snyder



---
WARBOOK
---
Enjoyed This Newsletter?
Please forward this link to other Sailors you know, and your friends and family!

http://navy.togetherweserved.com/usn/newsletter2/14

As NTWS continues to grow, so does its potential to find old Shipmates and new friends; as well as creating a vibrant and enjoyable Naval Community representing all eras, from WWII to present-day.
---
OFF DUTY: Escape Winter's Chill in Hawaii!
By Jon Yim
Editor, The HOIST

For most of the world, winter has arrived once again. And while most will be dealing with the trials and tribulations of the season's icy grip, there's a place where military members can go for year-round sun, fun, sand and surf. And if you won't need a passport or visa to stay there.

It's our 50th State -- Hawaii.

Believe it or not, a Hawaii vacation is affordable for GIs going on-leave, whether you're planning on going solo or bringing the family. And there's a ton of options and locations for almost every military pocketbook.

In this Off Duty section, we'll look at a few tried-and-true places...and a few hidden gems in the Islands.

Keep in-mind -- with the exception of the Hale Koa Hotel -- that service members of all branches (and in some cases, current and retired DoD civilians) are welcome to use military recreation areas in Hawaii; but at some facilities priority is given to those of the host service.

Hale Koa Hotel - Armed Forces Recreation Center
Since its grand opening in October 1975, the Hale Koa Hotel in Waikiki remains an all-ranks, all-service hotel bent on providing first-class service without regard to an individual's status. This is echoed in the hotel's mission statement that has remained unchanged from its inception: "To operate a first class hotel and recreation facility at affordable prices for military members and their families."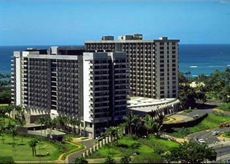 Today, Fort DeRussy Armed Forces Recreation Center is home to the Hale Koa Hotel -- House of the Warrior in Hawaiian -- an 817 room, world-class resort hotel and continued favorite R&R destination for our country's military members.

In 1991, a major expansion project of the Hale Koa, including development of 66 acres of Fort DeRussy, a new swimming pool complex, two snack bars, a beverage bar and luau garden. In addition, Kalia Road, fronting the hotel, was also realigned and improved. By 1995, the new Maile Tower took its place beside the existing Ilima Tower increasing the number of guestrooms from 419 to 817. Also, debuting was a 1,287 stall parking garage, fitness center, adults-only pool, and an upscale restaurant, Bibas.

The Hale Koa takes great pride in operating self-sufficiently from day one, as not one taxpayer dollar is used in its upkeep or operation. The Hale Koa, one of four Army MWR-operated recreation centers worldwide (includes the Edelweiss Resort, Germany; the Dragon Hill Lodge, Korea and Shades of Green Resort, Orlando, FL), is truly a benefit for all military personnel to enjoy. It's estimated that over one million military personnel and dependents take advantage of the Hale Koa's many facilities each year.

The Hale Koa's two towers, Maile and Ilima, house a total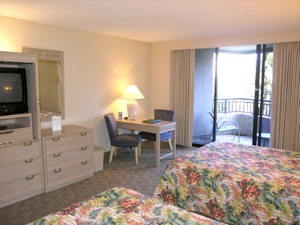 of 817 spacious guest rooms. Rates for these rooms are based on rank and room category desired (ocean-view rooms are pricier). Most rooms are furnished with either: one king, two queen or two double beds. You can also reserve one additional room for immediate family members.

Room amenities include central air conditioning, alarm clock/radio, phone answering service, complimentary bath soaps, shampoos, conditioners and lotions; hair dryer, ironing board and iron, color TV, pay-per-view movies, and high-speed Internet access ($9.95 per 24-hour period). For safekeeping valuables, the hotel offers registered guests safety deposit boxes with 24-hour access at no charge.

The Hale Koa Hotel is a first class resort hotel which offers a wide variety of facilities and services for the men and women of our Armed Forces.

Reservations:
www.halekoa.com or www.armymwr.com/portal/travel/recreationcenters/hale_koa_hotel.html
800-367-6027 Monday - Saturday 8:00am to 4:00pm HST (Closed on federal holidays)
reservations@halekoa.com


Bellows Air Force Station Cabins & Campsites
Bellows AFS is located on the northern part of Waimanalo Bay on the island of O'ahu -- which includes a stretch of white sandy beach that curves around the bay. The beach offers users a resort-quality Hawaiian setting far from the confines of Waikiki. Whether you're camping, staying in a cabin, or just spending the day at the beach, Bellows AFS is the perfect getaway for families or couples.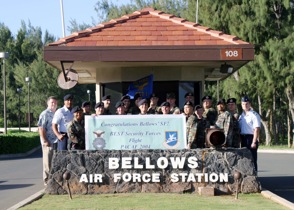 The installation honors the memory of Army Air Corps Lieutenant Franklin Barney Bellows, a World War I hero. Once known as Bellows Field, it was a training area for Army infantry, coast artillery, and Air Corps. At one time, Bellows Field had a single asphalt runway 75 feet wide and 983 feet long. Since the end of World War II, the runway has been abandoned and overgrown, but remnants of the airfield can be found.

With it's laid back charm, perfect beach, warm water, sugary white sand, Bellows has so much to offer military families stationed in Hawaii (as well as those from out-of-state). Amenities include cabin and campsite rentals, a Beach Club, an AAFES gas station and Shoppette, and a plethora of outdoor activities both in and out of the water.

For those wanting their activites more on the dry side, there's horseback riding, paintball, mini golf, historical and nature hiking tours, and bike tours. You can also rent snorkle gear, Boogie boards, kayaks, beach chairs, ice chests and pedal carriages from the Equipment Rental hut.

During peak season (from Memorial Day weekend until Labor Day), active duty Air Force have priority and can make reservations 90 days in advance. Bellows is a very popular military vacation spot and tends to fill up quickly, especially the cabins. Bellows takes reservations up to one year (365 days) during off-season. Campsites can accommodate two tents with a maximum of ten people per site.


Cabins will comfortably accommodate four people, but you are allowed a maximum of ten if you wish. Cabin amenities include kitchenettes, full size refrigerator, barbecue grill, daily housekeeping service, telephones and cable TV. Towels, linens and pillows are provided by housekeeping services.

Active duty military, military retirees, reservists, National Guardsmen, current and retired Department of Defense civilian employees are eligible to reserve cabins at Bellows. Reservations are limited to one cabin per authorized user.

Since Bellows AFS is also an operational Air Force facility with an installation commander and active units, safety and security is paramount. A USAF Security Forces flight is permanently attached to the air station providing law enforcement and security services to guests and the command.

There are two lifeguard stations along Bellows Beach, with lifeguards on duty every day from 10am to 5pm.

For a change of pace, and to get away from it all, Bellows AFS provides a great place to relax year-round!

Reservations:
www.bellowsafs.com
800-437-2607 or 808-259-8080, 8:00am to 5:00pm HST
No reservations accepted by email or Internet


Kilauea Military Camp, Big Island
Surrounded by the dramatic beauty of Hawaii Volcanoes National Park on the Big Island is probably the best-kept military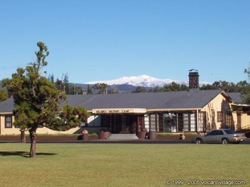 recreation center secret: Kilauea Military Camp, or KMC.

While Kilauea Miltary Camp, a Joint Services Recreation Center, only occupies about 50 acres of the national park's 300,000+ acres. Its history is as old as Hawaii Volcanoes National Park, having been established in the same year -- 1916.

Since then, the natural wonders and marvels of Kilauea Volcano have drawn millions of military members, their families and guests to KMC. In its 89 years of existence, KMC had served as an Army training facility, a Navy camp, hosted numerous dignitaries -- including General Dwight D. Eisenhower, the WWII allied commander who would later become President of the United States. KMC briefly served as an internment camp, and later as a prisoner-of-war camp during World War II.

Due to its close proximity to an active volcano, KMC has also experienced the power and destruction of Kilauea.

While the camp still maintains its historical charm, renovations to the camp in the last decade have enhanced KMC's facilities and services making it one of the military's favorite -- yet little-known -- vacation resorts.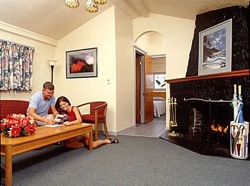 KMC offers 90 one-, two- and three-bedroom cottages and apartments with all the comforts of home. Each unit includes a mini-refrigerator, microwave, coffee maker, iron and ironing board, hairdryer, and even an umbrella for those unexpected showers.

As KMC is in a cool, upcountry setting 4,000 feet above sea level, every cottage and apartment is also comfortably equipped with electric heat and a fireplace. It is suggested that guests dress for fluctuating weather; layers and rain jackets are recommended. For guests with special needs, there are ADA-compliant units.

Besides touring the national park, KMC guests can relax in the Recreation Lodge, or enjoy great meals and drinks in the Crater Rim Cafe, 10-Pin Grille or Lava Lounge. As KMC is an operational Army post, there's also a movie theater, bowling center, tennis courts, fitness center, chapel, AAFES gas station and general store, and a meeting/conference center. Wireless internet access is available to all guests and there's a Starbuck's on the camp to soothe your latte cravings.

KMC is open to all active and retired military, Reserve and National Guard members, current and retired Department of Defense civilian employees, dependents and sponsored guests.

Reservations:
www.kmc-volcano.com
From O'ahu: call 438-6707 (direct dial); all other locations: 808-967-8333 or 808-967-7315.
reservations@kmc-volcano.com


PMRF Barking Sands Beach Cottages, Kaua'i
Located on the scenic "Garden Island" of Kaua'i, and far from the hustle and bustle of urbanized O'ahu, the Beach Cottages at the Pacific Missile Range Facility Barking Sands is the Navy's best-kept vacation secret for all service members serving or visiting the Aloha State.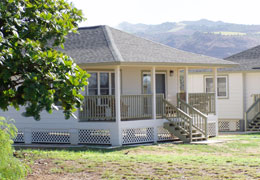 Located 36 miles from Lihue Airport, it's just a 25-minute inter-island commercial flight from Honolulu International Airport and a 45-minute drive to the base. Forget Waikiki and the other touristy spots. PMRF's beach cottages will let you really get-away from it all!

Nineteen beach cottages and two VIP units sit just back from the breakers at PMRF Barking Sands. These modern two-bedroom bungalows sleep six and include washer and dryer, cable television, videocassette recorder, and full kitchen facilities.

Barking Sands is perfect for kicking back, and you can settle in for up to two weeks. At rates starting at $70 and up a night, the cottages and their sunset views are among the best military vacation deals ever, yet vacancies abound during late spring and early fall.

Caution: The surf can get high here, rip tides are common, and there are NO LIFEGUARDS. The best time to get in the water is early morning (be sure to bring a buddy).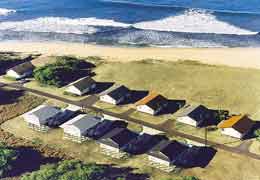 PMRF's combination NEX/commissary is a bit larger than a convenience store and carries all things needed for cooking and snacking. Why cook, though, when a mile away there's an all-ranks Galley (which is also open to retirees)? At about $3 for lunch, including an all-you-can-eat salad bar, with entree, veggies, drink, and dessert, we're talking 1950s prices and oversized servings!

If you tire of taking-in the sights and sounds of breaking surf day after day, you can sip a cold one while sampling the menu at PMRF's Shenanigans beach club, or stop by the MWR on base to look over their well-organized booklets filled with island adventures. The folks there will point out the best deals, provide a military discount on activities on and off base, and arrange reservations and payment.

Options include canoeing or kayaking up the Wailua River to a waterfall, catamaran cruising the Na Pali north shore, backcountry horseback riding near Poipu Beach, hiking to Hanakapiai Falls, golfing at Princeville's championship course, helicopter touring in Waimea Canyon, deep sea fishing for ahi, and ocean snorkeling and scuba diving complete with gourmet sunset dinners.

Reservations:
808-335-4752 Monday - Friday, 8:30am to 5:30pm HST
Beach cottage eligibility policy & rates
Beach cottage application form

So, if a Hawaiian vacation is just what the good doctor ordered, it doesn't have to bust your wallet or sanity...provided you plan in-advance and take advantage of the recreation resorts for the military in the Aloha State!

Most Navy MWR/ITT offices can assist you in booking your reservations or you can do it yourself.

Once that's done, start packing your board shorts, swimsuit, sunscreen and buy a new pair of cool shades. You're off on a well-deserved vacation in the dead of winter!

As we say in my home state: "E Komo Mai...Nou Ka Hale!" -- Come inside...The house is yours!
---
Sincerely,
The NTWS Administration Team
http://navy.togetherweserved.com